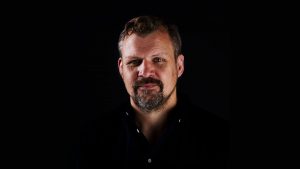 Tribal Worldwide London announced the appointment of Richard Cable as Head of Content.
Cable joins Tribal in a new role within the agency, where he will join the leadership of the growing Create Practice and help evolve its strategic and creative content proposition.
Cable joins Tribal from BBH, where he spent the last four years as Editorial Director, working across brands including Google, Audi, Tesco, Barclays and Samsung. Prior to this, Cable was an Executive Producer at the BBC for 10 years, where he grew and led the BBC's digital content offering.
The appointment comes after a strong year of new wins for Tribal, including Johnson & Johnson, Lufthansa and ŠKODA and will help continue to drive the agency's Total Experience™ proposition and practice model forward.
Cable will report directly into Chief Strategy Officer, Darren Savage.
Richard Cable, Head of Content, Tribal Worldwide London, said: "I'm delighted to be joining Tribal's brilliant team at a time when the agency is truly thriving. I look forward to working together to further develop Tribal's strategic and creative proposition around content, building on the agency's exceptional capabilities to help our clients fully exploit the potential of content to transform the customer experience."
Tom Roberts, CEO, Tribal Worldwide London, said: "Tribal has a rich heritage of creating innovative and effective digital content for our clients. The role of content in customer experience continues to expand and Richard's talent and experience will be key to helping us evolve our Create practice's offering, providing our clients with an holistic content strategy as well as brilliant execution."
Source: Tribal Worldwide London