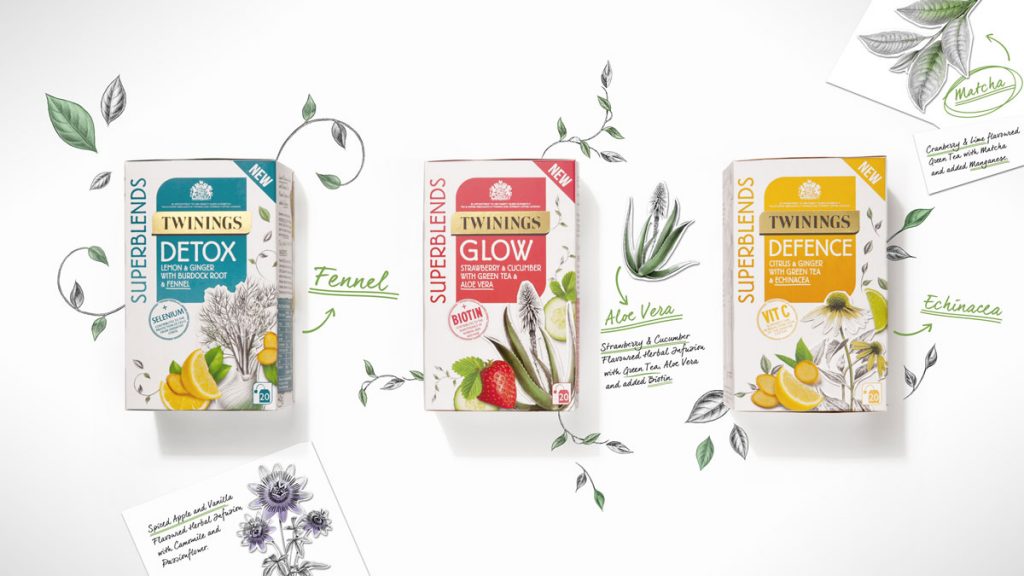 BrandOpus has been working with Twinings to help them launch Superblends, a brand new range of green teas and infusions which expertly blend botanicals, natural flavours and added vitamins and minerals to support your everyday wellbeing.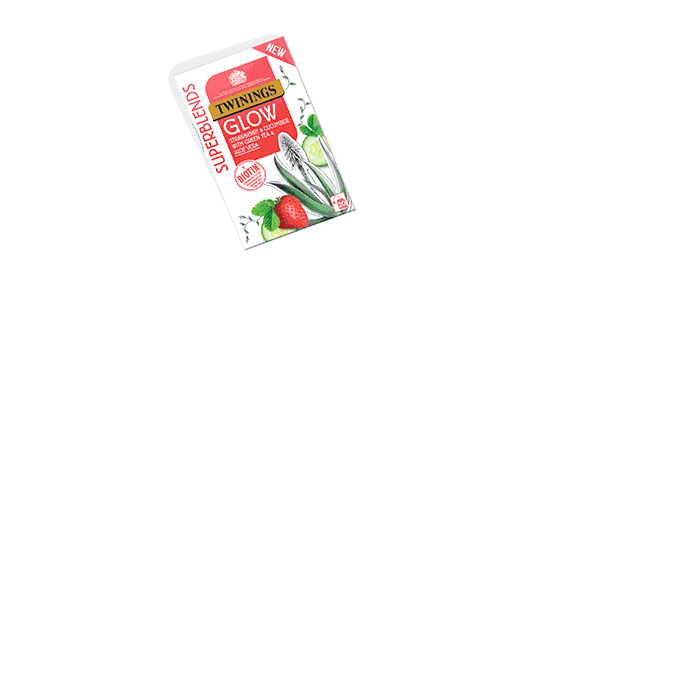 In recent years, the tea aisle has seen a rise in health-led, beneficial teas as consumers use these benefits as a reason to buy, and a key way to navigate the shelves. Twinings themselves have an extensive range of green teas and infusions, however, they were looking to deliver something distinctly different. Carefully crafted by Twinings Master Blenders, Superblends are a unique blend of natural flavours with added vitamins and minerals to help you feel great. The range consists of seven unique blends to support your everyday needs- from Energy to Sleep.
For over three centuries Twinings have been expertly blending teas and are trusted around the world for their quality and expertise. Our aim was to ensure that the range conveyed the botanical properties of the ingredients in a way that was modern and communicated the deliciousness of the range. The commissioned illustrations on pack appear as if straight from a Twinings Master Blenders field guide. Tea drinkers can be confident that Twinings Superblends are a simple everyday helping hand to support wellbeing and keep them feeling great.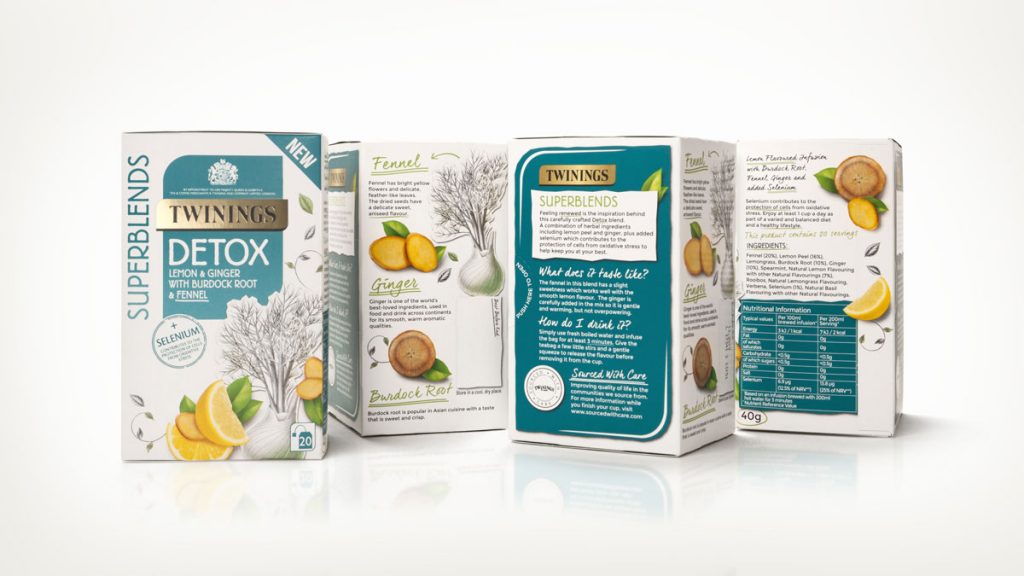 Paul Taylor, Chief Creative Officer at BrandOpus says, " A collage of intricate botanical illustrations, vibrant imagery and pops of colour have been used to reflect the proposition of this new range of green teas and infusions, superbly blended by Twinings. The range is designed to reflect the ease and accessibility of getting the natural benefit of vitamins and minerals for those seeking to enhance their everyday wellbeing."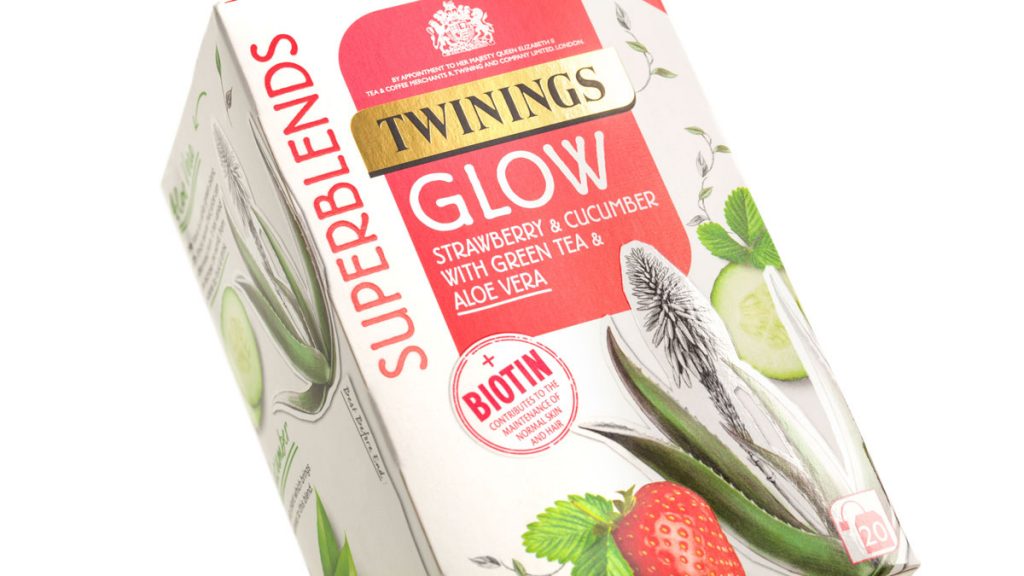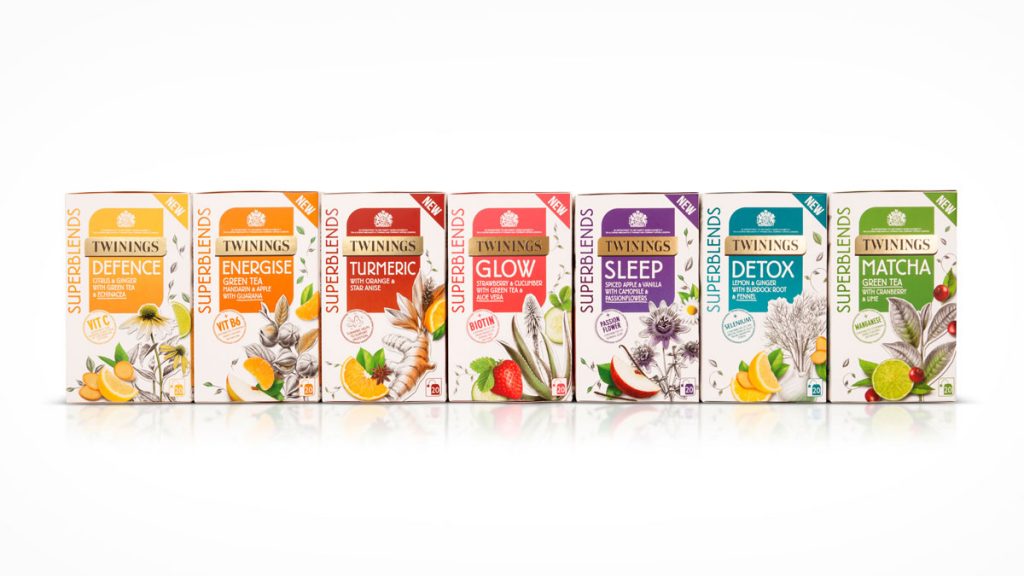 Source: BrandOpus