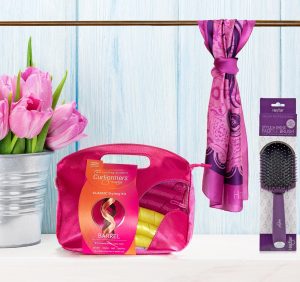 UK-based hair styling accessory company HairFlair Ltd has appointed Air Paris to work on the branding for its family of brands that include the bestselling Curlformers. This follows a process run through Creativebrief.
Established in 2007, Hair Flair's Curlformers brand is a bestselling product that creates healthy, easy curls without causing heat damage. They see sales across a wide range of age groups, ethnicities and lifestyles.
Air Paris will work across the UK, US and with further activity in Europe and Asia.
Alexandra Malet, Managing Director of HairFlair said: "We're delighted to welcome such a brilliant agency to the HairFlair family. Since the launch of the brand in 2007, we've been determined to make hair care kinder, healthier and easier for all hair types and ages. Curlformers is a revolutionary brand and we're very excited that the word can reach a far greater audience in new and exciting ways with the help of Air Paris."
Cécile Begue-Turon, General Director for Air Paris said: "Curlformers is a hugely ambitious brand and with our high expertise in brand development and creation, we're savouring the opportunity to match that in a fully renewed brand platform. Curlformers is the must-have for kinder, easier curls and we look forward to spreading that message on an international scale."
Branding is a new area of focus for HairFlair. They will continue to work with Gloss on their trade profile.
Source: Creativebrief