Sports apparel brand Under Armour's first global football campaign features star players such as Manchester United's Memphis and Tottenham Hotspur Academy's Cameron Carter-Vickers as well as young up-and-coming players from all over the world.
Called 'Slay Your Next Giant,' the video aims to drive home the brand's message that an athlete's journey is just as important as their destination.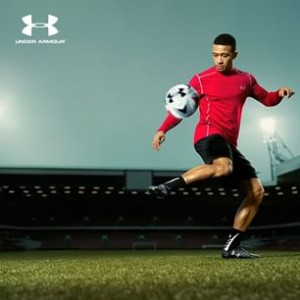 Created by Droga5, the focus of the spot is the players' laces. Under Armour is providing football athletes with customized laces engraved with a personal goal they are working towards – something like 'Score In Front of 75,000 Fans' – and once that milestone is reached, they will get a new pair to start working towards another accomplishment.
Each pair of laces is supposed to represent another giant that the athlete is trying to slay.
Viewers are prompted to go to SlayYourNextGiant.com where they can learn more about players and their stories and can share their personal 'giants' by creating their own lace image for Facebook and Twitter.
The ad promotes Under Armour's CRM FG soccer cleats, which Depay will wear throughout the season.