Ahead of the United Nations Conference on Climate Change in Paris, Unilever is raising awareness of one of the main causes of global warming: deforestation. Stopping deforestation is an urgent priority in tackling climate change.
To do this, DAVID Buenos Aires, in collaboration with Ogilvy & Mather London, created the film, Farewell to the Forest, which aims to bring what is perceived to be a distant problem into people's everyday lives.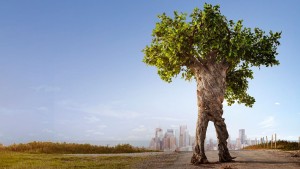 Unilever believes that as a business, it is crucial to operate sustainably and to help consumers live sustainably, that's why they are inviting people to show their support for the climate change cause here.
In partnership with WWF – the world's leading conservation organization – they will help protect one million trees in two of the most threatened forest areas in the world, Brazil and Indonesia.
The campaign complements Unilever's wider plan to source 100% of their agricultural raw materials sustainably and halve the environmental footprint of the making and use of their products by 2020.