Verto Analytics, the world's first single-source, cross-device audience measurement solution provider, announced two key strategic executive appointments to further position Verto Analytics as the global leader in next-generation media measurement services. Alison Murdock has joined Verto Analytics as Senior Vice President, Marketing, and is responsible for leading global brand strategy, marketing, and communications out of Verto's San Francisco office.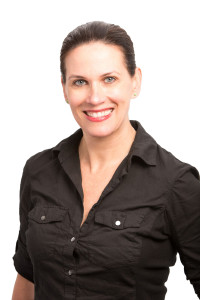 Michael Read has joined as Managing Director, U.K., and is responsible for growing Verto's new London office and leading all U.K. sales and operations. Murdock and Read bring more than 50 years of combined experience growing high-performing teams, and will both sit on the executive management team of Verto Analytics, reporting directly to CEO Hannu Verkasalo.
"Verto Analytics was built to meet the demands of today's digital publishers and brands that need to understand how, when and where consumers are engaging with their products across every device, app, screen and platform they use throughout their day. That knowledge can then be used to make data-driven decisions that boost revenues and optimize profitability," said Dr. Hannu Verkasalo, Ph.D., and CEO of Verto Analytics. "The addition of Alison and Michael to our executive team, and their extensive experience in building teams and igniting topline growth, will help further cement Verto Analytics as the next generation 'currency' for audience measurement."
Murdock is a highly experienced Silicon Valley marketing and media executive, and most recently held the role of Vice President, Marketing at 6sense, a B2B predictive intelligence platform for marketing and sales, where she oversaw the initial launch of the company and all marketing, events and corporate communications. Prior to her role at 6sense, Murdock was Vice President, Marketing and Business Development at Gigaom, a global technology media company, where she oversaw marketing, PR and demand generation, and also led the audience development strategy for Gigaom Research.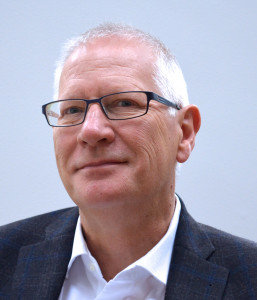 "Verto Analytics solves two critical issues that publishers and marketers have been struggling with for years – and even more so now with the explosion of mobile devices and digital content. First, we give publishers visibility into the net reach of their own and competitive properties and apps, across all platforms and devices. Second, we give marketers a deeper understanding of their target audiences for media planning, audience acquisition, and retention, from a both behavioral and demographic perspective," commented Alison Murdock, Global Senior Vice President, Marketing of Verto Analytics.
Read is a veteran business leader with executive market research, media measurement and data analytics experience across the TV, print and digital sectors. Prior to joining Verto Analytics, Read was Senior Vice President and Managing Director U.K./Europe for comScore, where he opened the company's U.K. office in 2003 and built its EMEA sales organization. He was an elected Board Member and Treasurer of IAB Europe for six years until December 2015.
"Verto Analytics has created a clear and transparent way of operating single-source, multi-screen measurement panels – something that other companies have yet to deliver – offering brands and publishers access to daily digital data at a syndicated level," said Mike Read, Managing Director U.K., at Verto Analytics. "I'm excited to join an experienced team that can deliver on the promise of providing single-source measurement."