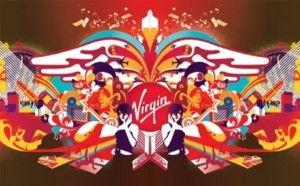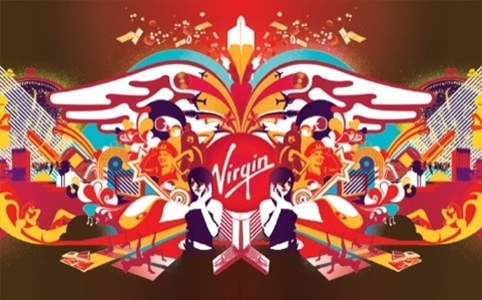 Virgin Group, which operates all Virgin brands,  is refreshing its look and feel across all sub groups, working with South African consultancy The Jupiter Drawing Room.
The Cape Town-based consultancy was brought in to work with the Virgin in-house team around two months ago, following an international four-way creative pitch.
The designers will now work together to create new visual guidelines for Virgin, to be used across all brands including its airlines, gyms, media groups, healthcare and other offers across the world.
While the logo will remain unchanged, Jupiter says that the look and feel and how the branding is shown across all touchpoints will be evolved.
Darius Meadon, strategist at Jupiter, says, 'They wanted a cohesive look across the entire group. The company straddles a lot of categories so it's very important to get a holistic view with everyone on the same page.
'We see our role as curators – taking the best of the design taken [from across the Virgin creative teams] and learning from them.'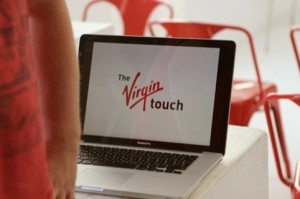 As part of the refresh, Jupiter and Interactive Africa, organisers of Design Indaba, facilitated a 'creative boot camp' in Cape Town that saw five 'sensory experts' explore new ways to express the Virgin brand.
Participants were Greyworld founder Andrew Shoben; Sissel Tolaas, founder of The Re_Search Lab for research on smell in Berlin; UK interaction designer Joel Gethin Lewis, who led the workshop on sight; Marije Vogelzang, developer of experimental restaurants and creator of food rituals and South Arican artist Willem Boshoff, who led the presentation on touch.
Jupiter and the Virgin team will now use the insights from the boot camp to help inform the new approach. Jupiter says, 'The result will be a "living" visual guideline, which will live online and which is constantly curated.'
In creating the new brand guidelines, Jupiter says that Virgin creative partners and employees from around the world will contribute submissions on their understanding of the brand, and how it manifests itself across touch points to help inform the new look and feel.
The guidelines are due to be complete in October or November this year, according to Virgin Group.