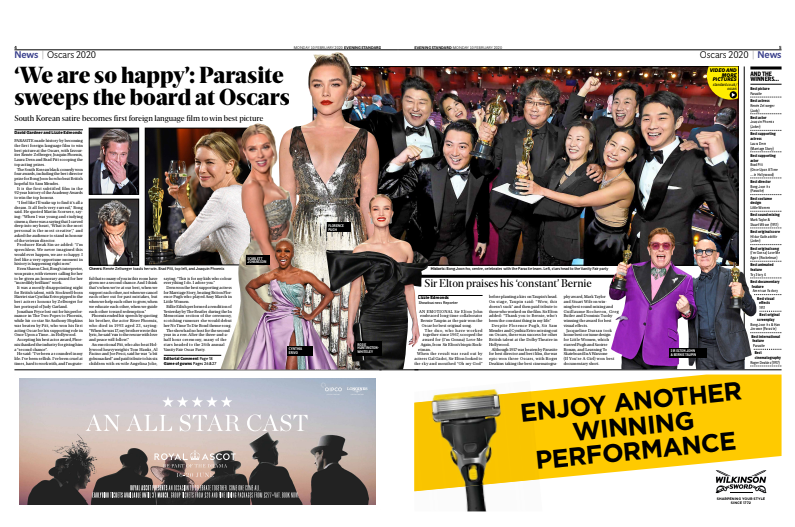 The Evening Standard and The Independent have partnered with Wilkinson Sword, for a three-month campaign targeting key moments in the news agenda.
Brokered by Wavemaker UK, with MullenLowe leading creative, the campaign will see both newsbrands work closely with Wilkinson Sword to identify trending news stories. As Wilkinson Sword introduces a new brand positioning, this partnership will allow them to be present and relevant in key news moments that matter.
Contextually relevant creative will run alongside the accompanying news stories across the Evening Standard, as well as Standard.co.uk and Independent.co.uk. Building increased brand visibility, the campaign will be reactive in real-time to topical news stories.
A further alignment with the digital out-of-home world will see the content amplified across the capital. The out-of-home buying and assets will be delivered by Kinetic and DOOH.com.
Jacylin Goh-Ng, Segment Manager at Wilkinson Sword, said: "We are excited to launch our Masterbrand campaign with this partnership with the Evening Standard and The Independent being a key part of the plan. It enables us to react to news stories in real-time, connect with consumers and land our brand messaging in a multi-channel approach."
Dan Locke, Chief Agency Strategy Officer at ESI Media, said: "The ability to be able to react instantly to the daily news is a key part of our commercial offering, giving brands a plethora of creative opportunities alongside award winning journalism. This campaign with Wilkinson Sword demonstrates this perfectly, bringing fun and real relevance to the brand messaging."
Source: ESI Media