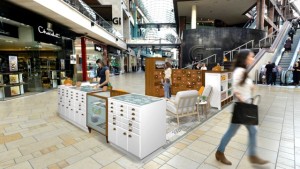 As the charitable giving market place is evolving World Vision, the world's largest international children's charity, is trailblazing this sector change by exploring new ways to engage with its high value customers. Part of this exploration is the desire to move in to malls but landlords have made it clear that conventional canvassing would not be allowed.
Westfield UK recommended The Yard Creative as an agency that could assist World Vision with the challenge of designing an immersive retail experience for the high value donation space.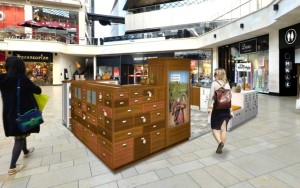 The Yard Creative's mantra of "only working with clients that want to change a sector or create something remarkable" resonated well with World Vision and an engagement began in early 2015.
Following an exceptionally close collaboration between the client and agency teams the innovative approach to non-profit retail aims to reward customers with an experience that matches the scale of their giving. A genuinely 'rich' experience.
Steve Wood, Head of Supporter Growth at World Vision UK explains "We want donors to walk away not only feeling good about what they have just given, but amazed and overwhelmed with the difference they can make and the journey they are only just beginning."
After great responses from landlords to this new approach, locations have been secured in four premier malls, of which the first unit is planned to open in October 2015.