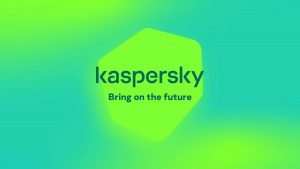 Creative, data and technology agency Wunderman Thompson has been appointed by cybersecurity provider Kaspersky to develop a new worldwide brand marketing campaign following a competitive pitch.
The global, multi-channel 'Bring on the Future' campaign is an inspiring and aspirational rallying cry that highlights Kaspersky's credentials as an agent of change, anticipating and answering technology challenges of today and tomorrow. The campaign will aim to increase brand awareness and change perceptions of Kaspersky worldwide.
Andrew Winton, VP of Marketing at Kaspersky, comments: "Wunderman Thompson has created a brand platform that encompasses everything Kaspersky stands for in the brave new world of technology. Kaspersky are at the forefront of helping people build a better, safer world, so they can enjoy all the benefits technology brings and look forward to the future with total confidence. "
Pip Hulbert, UK CEO of Wunderman Thompson, adds: "Kaspersky was keen to look beyond their technical expertise in blocking spam and thwarting hackers, focusing instead on how they create a safer online environment for everyone to enjoy. The bringing together of Wunderman and JWT to form Wunderman Thompson, delivers world leading creative and technology credentials and means we bring a truly cross-disciplinary approach to all the work that we do. We think differently and devise solutions that are brave and inspiring. We wanted to challenge how people think about cybersecurity and embed Kaspersky into the cultural conversation. We have devised a platform that underlines the human face of internet security and are developing a range of activation ideas to launch the campaign around the world."
Wunderman Thompson will develop the global brand campaign out of its London office.
Source: Wunderman Thompson