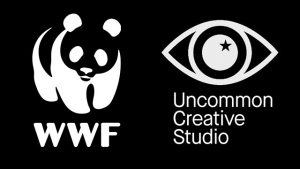 Uncommon Creative Studio has picked up the prestigious WWF advertising account this week in what was its first competitive pitch, beating two other creative agencies to take the business.
The win comes hot on the heels of the agency's recent appointment by the UK's leading independent energy provider OVO Energy and is effective immediately.
WWF has been protecting the future of nature for more than 50 years. It is the world's leading independent, conservation organisation, working in 100 countries and is supported by over five million people globally, with more than half a million supporters in the UK.
Tanya Steele, CEO of WWF-UK, said: "WWF has an urgent and truly global mission for a planet where people and nature can thrive in harmony. Uncommon's response to our brief was brave and the team's passion and determination to help WWF communicate its work was just what we were looking for in a creative partner."
Natalie Graeme, Uncommon founder, added: "WWF and its mission resonates hugely with what Uncommon is all about. There has never been more need for the difference that WWF can make to the world, and we're proud to partner them in this crucial moment."
Source: Uncommon Creative Studio