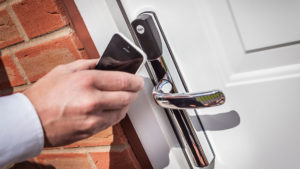 Home security brand Yale, embarks on it's biggest ever TV campaign, centred around the launch of the Conexis L1 Smart Door Lock.
The TV ad, which will premiere on 9th October for a six-week long campaign, shows how keys are now a thing of the past thanks to the Conexis L1.
Created by ad design agency The Fold, the advert will engage with homeowners showing the benefits of keyless living in day to day family life. The campaign, which will also include an increased use of digital and social channels, as well as a robust PR campaign led by Edson Evers, introduces the new strapline: 'The smarter way to unlock your door'.
Stephen Roberts, Marketing Manager for Yale UK said: "This is the first time in recent years that we have used TV as a platform to target UK homeowners, and we're excited to see the Yale brand in living rooms across the country."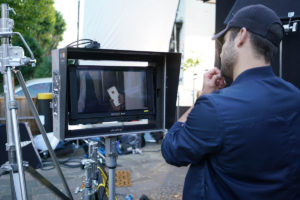 The advert is a personal story of a daughter who comes back from travelling to surprise her Dad on his birthday, thanks to a virtual key her Mum has sent her. The advert will also highlight the various other ways of unlocking your door, using key tags and fobs as an alternative method to traditional keys.
Stephen adds: "The Conexis L1 has been developed in response to in-depth customer insights. According to our research 62% of consumers want the ability to remotely unlock their door from anywhere at any time. The Conexis L1 allows you to say goodbye to keys, and gives you the freedom to open your door with your smartphone. The team at The Fold has done a fantastic job at capturing the connection between our products and our customers' lives through this campaign."
Jae Henderson, Founder Director, for The Fold, added: "We're delighted to be working with such a fantastic household brand that has truly transformational plans for the future. The home security sector is on a very steep evolution curve and Yale are at the forefront of this journey."
Source: The Fold