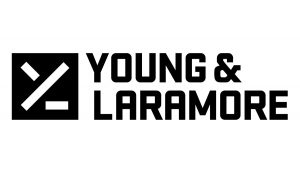 Young & Laramore announced three new clients across the fashion, spirits and sports categories. It has been named agency of record for fashion brand, The Danes NYC; Hotel Tango, a nationally distributed spirits brand based in Indianapolis; and Paddletek, the market leader in pickleball paddle and gear manufacturing.
The Danes, a fashion label founded by Robert and Rachel Danes in 1990, hired Y&L to help rebrand The Danes NY label as well as launch its new collection, "Exuberant Beginnings," coming out in Fall of 2019. Y&L will be responsible for identity development, look book creation and digital presence including website design and development.
For Hotel Tango, the agency will be responsible for positioning and strategy, creative development, branding, packaging, digital, social media, website development, and media planning and buying.
For Paddletek, Y&L will spearhead the brand strategy, identity development, creative, website development, packaging, product design and social media. The new campaign and brand work are slated to launch in June 2019.
"We're excited to be partnering with all of these very different, but equally exciting brands," said Tom Denari, President and Chief Strategy Officer at Young & Laramore. "With each we have an opportunity to elevate their brands and tell their unique stories within their respective categories, and we look forward to helping them strengthen their businesses for the long haul."
"Y&L is so much more than an ad agency or a branding company," said Robert Danes. "They saw things in me, my company, and my brand that I'd lost sight of – a kind of never seeing the forest for the trees. They were able to cut through all of that and help me focus on the core of what I do. And in that process, my company has become so much stronger."
Alex Neff, CMO, Hotel Tango said, "We looked at several agencies, but at the end of the day, Y&L's deep consumer immersion strategic process, and their nationally-recognised creative firepower made it a relatively easy choice for us. We're looking forward to working with Y&L on growing our brand over the years to come."
"We were looking for an agency with a wealth of knowledge in sporting goods and retail distribution," said Noah Kaplan, Vice President of Sales and Marketing at Paddletek. "Y&L's extensive portfolio, and love for not only pickleball, but the Paddletek brand made them an easy choice for us."
Source: Young & Laramore