momondo, the travel search engine that previously connected strangers for life with 'The DNA Journey', a campaign seen more than 600 million times, has done it again.
The new campaign "The World Piece" is currently traveling the world on social media and is sparking a global conversation around how we create more openness and tolerance in the world. momondo, along with creative agency &Co., hopes to inspire people to travel with an open and curious mind – and to connect with others to see that there are more things uniting than dividing us.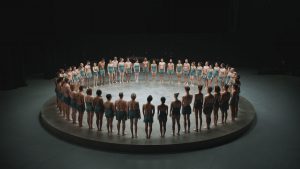 For The World Piece, 61 people from all corners of the world chose to have a connecting tattoo across their back, forever linking them in a strong symbolic gesture.
Robert Cerkez, Creative Director at &Co. said: "In this project we wanted to test people's will to connect and see how strong that will really is. How far are people willing to go in order to bring the world that bit closer together? That's a tough task. And we didn't want to make it easy. Not for ourselves and not for our participants."
The reactions have been strong since The World Piece campaign launched. With over 73 million views, 470,000 interactions, and 12,000 comments, the message of connecting beyond skin colour, religion and nationality has sparked discussion around the globe.
"Back in December 2018 we invited people from all over the world to become a part of something bigger than themselves – The World Piece. We honestly didn't think we'd get many replies. Who wants to declare their love for the human race, and then get a tattoo that connects with complete strangers? A tattoo that doesn't just rub off? But, we were proven wrong. Thousands upon thousands of people from all over the world wanted to join. Showing an amazing willingness to connect," added Cerkez.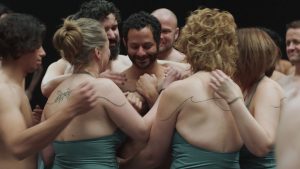 Per Christiansen, VP, Marketing EMEA, momondo commented: "We created The World Piece with the purpose of sending a message to the world that it cannot fall apart if you dare to connect across borders and nationalities – and one of the best ways to connect with other people is by traveling. The response to the campaign has blown us away – it shows people relate to the purpose on a really deep level. We're proud of the fact that as a brand we can start conversations that can have an impact on how people think, act, and interact with others."
Just like The DNA Journey, the highly emotional campaign was launched across social and traditional media, and has picked up attention around the globe, from Europe, to as far away as Brazil and Japan.
Morten Saxnæs, head of social media at &Co. said: "The 61 participants are sending a message that it is us as individuals that need to take real action, in order to bring the world closer together. In these times of "liketivism" on social media, actually seeing people going to the extreme to send a message, could be one of the reasons why this campaign is picking up speed. It makes us question our own actions and role in our future society. This is a perfect fit for social channels in 2019."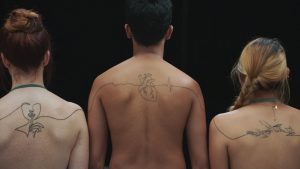 61 people from all corners of the world were chosen, and had their tattoos done locally. And, in March 2019, all of them gathered in London to give form to The World Piece.
People – who had never met each other before – connecting with a single-line tattoo was simply amazing. But hearing their reasons for taking part was even more important. The team was genuinely touched by ordinary people's genuine wish to see a world more closely connected – beyond skin colour, religion and nationality.
Joshua Neale, director, explained: "It's not often you get asked to be involved with something that feels like the message might be of genuine value to the world. There is a real feeling that we live in increasingly divided and divisive times. That certainly seems to be the pervading message put out there. But, I'm not sure that's true for a vast majority of people. I think most people do want to connect with others on a human level, even if there is trepidation or perceived barriers to that. This was about showing that was possible. One of the things I'm most proud of is that we created a genuine and transformative experience for the participants. The emotions experienced and the connections and friendships made were absolutely real. We could only convey a fraction of that in the film, but I hope people can feel it it's there. I saw on Instagram that a group of the participants planned a trip themselves to meet up in Berlin. Genuine friendships among people who would never have connected. They talk about each other as a family and that's really beautiful. I hope the positive ripples extend far beyond the 61 who took part."
Source: &Co.