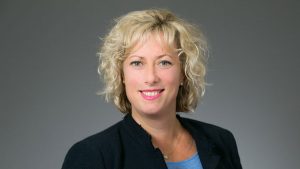 AAR, the management consultancy that helps brands establish and manage marketing partnerships, has today announced the launch of a first-of-its-kind innovation practice, as it also unveils the findings of a landmark study into the corporate innovation landscape.
AAR is launching the new practice in response to the growing imperative for businesses to create a culture of innovation and the increasingly diverse partnership landscape, which encompasses a huge range of options, from management consultancies and creative agencies through to startup incubators and pureplay innovation consultancies.
The innovation practice will help businesses navigate the complex partner landscape, enabling them to make better decisions about the right partners.
The new offering will be led by Robin Charney, Business Director, Digital and Innovation, who joined AAR from Adobe in 2013.
The announcement coincides with the publication of the report, Navigating the Corporate Innovation Partner Landscape, which was produced by AAR and authored by Neil Perkin. The study uncovers a number of key trends in corporate innovation and aims to provide a snapshot of the quickly evolving innovation partner landscape, providing organisations with an essential guide to partner selection.Â
To produce the report, AAR conducted a series of in-depth interviews with innovation leads in a range of major organisations, along with CEOs of innovation and management consultancies, accelerators and entrepreneur networks. The research reveals an innovation landscape which is growing rapidly and presenting organisations with ever more choice and complexity.
Key Findings: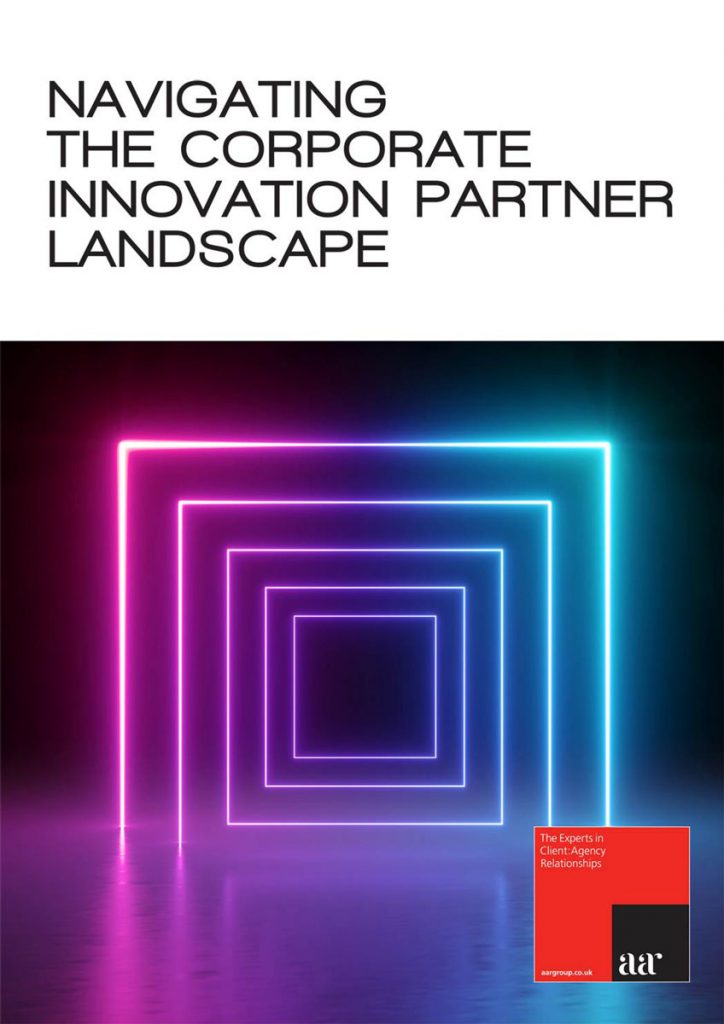 From episodic to continuous innovation:Â In the context of disruption and a rapidly changing competitive environment, businesses in every sector now see innovation as an imperative function for survival, and one which requires continuous (rather than episodic) investment. Business leaders are striving to create a culture of innovation within their companies, and are looking to innovation partners to help them build this.
Increasing sophistication in innovation functions: Innovation expertise is becoming further widespread as businesses' innovation processes and operations become more sophisticated. As innovation has risen up the corporate priority list, companies are dedicating additional funding and resources towards establishing and maintaining internal innovation functions and initiatives. Now, innovation is a priority at CEO and C-Suite level, and touches every part of the business.
From physical to digital, from product to service: Businesses are turning to innovation in response to the threat of disruption from small, digitally-enabled, nimble businesses attacking specific parts of their product and services portfolios. Companies such as Birchbox, Harry's and Hello Fresh are establishing direct-to-consumer relationships through digital platforms and subscription mechanics and changing the way in which products in the category are sold. While these challenger businesses are often smaller than their more established competitors by some margin, they demonstrate the growing importance of investment in innovation for just about every business.
A highly diverse (and complex) innovation partner landscape: Growing sophistication in innovation functions is mirrored in an increasingly diverse and vibrant innovation partner landscape, with an expanding market of potential partners offering a wide range of options and support – from management consultancies and creative agencies through to startup incubators and pureplay innovation consultancies. Effective selection of the right partners to help on the innovation journey is now a source of significant advantage. Businesses must consider multiple factors when entering a partner selection process, including the alignment of the partner's model and experience with the specific problem they are looking to solve, as well as scale, cost, processes, culture and team fit.
Robin Charney, Director, Digital and Innovation, AAR, said: "Our research shows that the innovation landscape is more sophisticated, vibrant and diverse than ever before. Businesses have an overwhelming number of options when it comes to selecting an innovation partner, so we're delighted to launch this new offering in order to help them make smarter choices when looking at the innovation marketplace."
Kerry Glazer, CEO, AAR, said: "We're excited to launch our new innovation practice, to help clients navigate the diverse and complex innovation partner marketplace. So many brands are facing disruption in their markets and it's essential for them to find the right partners to help them innovate. We've already seen a marked increase in people seeking our consultancy expertise in this space and commissioned the report in order to help businesses make sense of the quickly evolving landscape."
Source:Â AAR