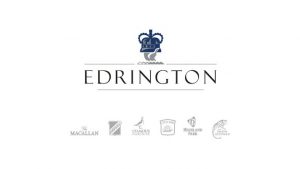 Access has been appointed to develop a global digital platform for Edrington, the leading independent premium spirits company.
Following a comprehensive agency review, Manchester-based digital marketing agency Access was handed the brief to develop a sophisticated global web platform which will provide global brand and product governance.
The site will also give regional and country markets the tools and autonomy to create and personalise content to support localised campaigns and customer tastes.
The platform is being developed on Drupal 8 CMS and Acquia Cloud Site Factory providing the team with the capabilities to potentially build, update, and centrally manage hundreds of Drupal websites at a global scale.
Edrington is headquartered in Scotland, employing around 3,000 people in its companies and joint venture operations worldwide, with over 70% employed overseas, including operations spanning the Americas, Dominican Republic, Europe, Russia, the Middle East and Hong Kong, Shanghai, Taiwan and Korea.
Edrington's brands include The Macallan, Highland Park and The Glenrothes in the fast-growing Single Malt category. The company has strategic partnerships with Tequila Partida and Wyoming Whiskey in the dynamic Tequila and American Whiskey categories. The portfolio is completed with The Famous Grouse Blended Scotch Whisky, Brugal premium rum from the Dominican Republic and Snow Leopard vodka.
Catherine Murphy, Head of Consumer Applications at international premium spirits company Edrington, said: "Access were able to demonstrate extensive experience of developing large scale projects using Drupal 8 CMS, in particular knowledge and expertise of working with Acquia Cloud and Site Factory products. This project forms a hugely significant part of the businesses' ambitious international development plans and we are pleased to have Access as a key partner."
Mark Hope, Director at Access, said: "This is a significant win for Access and a great opportunity to work with a client team that has ambitious plans. The Edrington brands are synonymous with quality and craftsmanship and we're very much looking forward to helping them reflect that in their online presence."
Source: Access