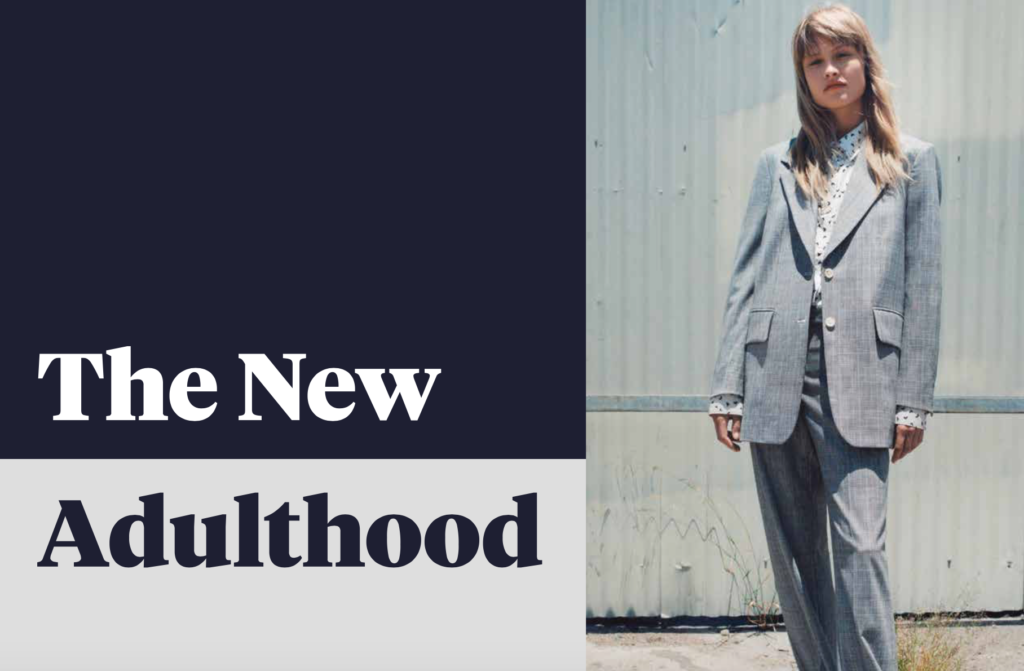 What will adulthood mean in 2020? A new report from J. Walter Thompson's Innovation Group reveals a new and unique cohort shaping the face of adulthood: The New Adults.
The report, 'The New Adulthood', looks at the make-up, attitudes and behaviours of this influential new consumer tribe – a group of 30 to 45-year-olds with more in common with each other than with 'Millennials' or 'Gen Xers' – as well as what this means for brands.
New Adults spent the last decade on the rollercoaster started by the financial crisis and are now pushing back against the status quo to find a new path to the stability they crave. Previously called 'Xennials,' 'Midults' and more, this sub-generation now needs to be recognized for the influential cohort that it is.
'The New Adulthood' explores the identity of the New Adult through case studies of its two major groups – the New Types and the Lifestyle Types – which are then broken down into 12 detailed sub types, such as the New Adult Festivalgoer and the Xennial Entrepreneur.
Behaviours, values, motivation and brand engagement are backed up with insights from a survey of 1,755 US and 1,768 UK consumers conducted by SONAR™, J. Walter Thompson's proprietary research unit.
Themes covered in the report include:
Technology – New Adults were the first to encounter technology as children, but have also known life without it. The report looks at tech fluency, social media engagement and the ability to switch off.
Business – Are New Adults as entrepreneurial as older Gen Xers? The report looks at how and why they work.
Beauty and Lifestyle – The rise of wellness and health in New Adults is also covered, as well as their beauty spend.
Finance – New Adults are responsible rather than rash. They are financially literate, sensible with money and want to prepare for the future.
Travel – The report looks at the rise of wellness and experiential travel and investigates what impact the New Adults are having on the travel landscape.
Media and Culture – New Adults demand more from their media brands and don't want to be stereotyped because of their age. The report looks at what they are watching, listening to and reading.
Luxury – Is quality overriding quantity for this new tribe? 'The New Adulthood' looks at this new group's favourite luxury brands, the importance of provenance and how the New Adults respond to luxury advertising.
Politics – The New Adults will make up the next major block of voters and politicians. The report examines this highly engaged and influential demographic.
Lucie Greene, Worldwide Director of the Innovation Group, said of the new report: "'The New Adulthood' shines a spotlight on the world's 30 and 40 somethings. It delves deep to understand their motivations, priorities and values, how the financial crisis affects them, and their tech usage to identify how best for brands to communicate with this demanding but increasingly influential tribe."