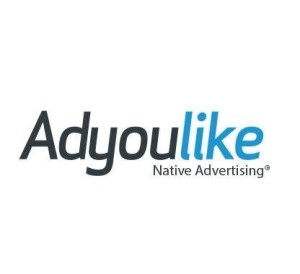 Native advertising platform Adyoulike has expanded its reach into Australia, partnering with Australia's largest independent premium digital sales house, ad2one.
The new partnership gives ad2one access to Adyoulike's in-feed native ad platform to enhance its own native advertising offering, to be known as "ad2one Native", and will be powered by Adyoulike across Australia and New Zealand. It will also expand Adyoulike's global offering.
Using the Adyoulike platform, ad2one will be able to offer publishers a complete in-feed native advertising solution for them to run their own native campaigns delivering sponsored content, video and traffic driving native placements through direct sales or programmatic. Meanwhile, ad2one will be able to bring demand to publishers through its extensive relationships with brands and agencies.
ad2one delivers innovative, creative solutions for market-leading brands and publishers such as Skyscanner, Sony PlayStation, Coles Online and Ticketmaster.
To support this partnership and to broaden Adyoulike's business globally, Adyoulike has hired Andrew Streets as its international business development manager. In this new role, Streets will report directly into Francis Turner, UK managing director at Adyoulike.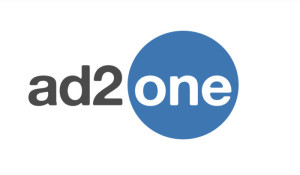 Prior to joining Adyoulike, Streets worked at advertising automation platform Kiosked as manager of publisher solutions, in a primarily EMEA-focused role. Before Kiosked, Streets held a publisher development role at Switch Concepts.
Commenting on the partnership and appointment, Francis Turner, Adyoulike CRO and UK MD, says: "At the end of 2015 native advertising spend will reach $7.9 million. This highlights that it's a hugely valuable sector in which we're driving growth.
"Our new partnership with ad2one represents this desire to expand the sector further around the globe: it has a strong client base, great relationships with publishers, brands and agencies and a desire to grow native in this region. It's increasing both our global capabilities and its own native offering by being the first advertiser and publisher in-feed native solution in Australia and New Zealand.
"The hire of Andrew also signifies our global ambition. Using his international expertise, we want to expand our capabilities across the globe through new partnerships with switched-on businesses such as ad2one that see the huge potential in native for their brands, agencies and publishers."
Commenting, Joanne Lowe, Sales Director at ad2one says: "We are delighted to partner up with Francis, Andrew and the rest of the Adyoulike team. Having seen the capabilities of the product, we are incredibly excited to be able to offer it as a solution for both publishers and advertisers. The growing need for "native at scale" makes this the perfect partnership at the perfect time in ANZ."