Danielle Callaghan, a 30-year-old breast cancer patient, cuts off a lock of her hair to create a beautiful, unique diamond that symbolises her fight against Breast Cancer.
Throughout Breast Cancer Awareness Month, she will share her story and invite people to donate on mostpreciousstone.com to raise the diamond's value and make it the most precious stone in the world. The UK-based charity Against Breast Cancer will use the sum raised by the diamond to fund lifesaving research.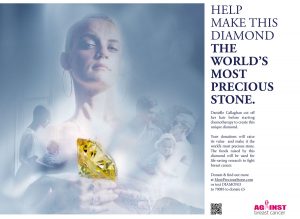 Danielle Callaghan, 30, was happily engaged to her high school sweetheart and looking forward to a full life with her first child. But just two months after giving birth to her daughter, Joey, Danielle's world was torn apart by the news that she had stage four breast cancer.
Her doctors described her condition as "manageable, not curable," but Danielle is a fighter, and she's not giving up. Her story is the same the world over for millions of women. Breast cancer will affect one in eight women in their lifetime.
Patients like Danielle often cut off their hair before chemotherapy makes it fall out. Nonprofit Against Breast Cancer gave Danielle the opportunity to do something incredible with her hair—to turn a lock of it into a beautiful diamond that carries a worldwide message of hope and helps raise essential funds for research.
"I wanted my hair to be useful, to be as precious to others as it was to me. Just because I have breast cancer doesn't mean I can't help fight this disease. The World's Most Precious Stone will embody my story, my life, and the funds it will raise will help others in their fight…" Danielle says.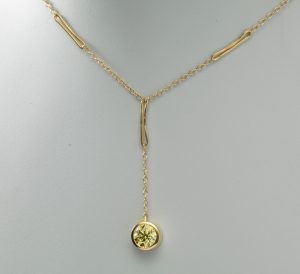 Danielle's lock of hair was transformed into a perfect 1.59-carat diamond. The diamond was then sent to Paris, where renowned celebrity jewellery designer Pascale Monvoisin designed a unique gold necklace to house the stone.
"Danielle wanted a yellow diamond because it symbolizes the sun, strength, and light," Pascale says.
During Breast Cancer Awareness Month, people across the world will be invited to donate on the website to help make Danielle's diamond the most precious stone in the world, even more valuable than a Tiffany or Chopard diamond—because the more valuable the stone becomes, the more women Against Breast Cancer can help.
Founded in 1993, Against Breast Cancer's goal is to stop secondary breast cancer from claiming lives through prevention, earlier detection, and research on new treatments.
"If we continue our research, by 2050 everyone who develops breast cancer will live. The funds the World's Most Precious Stone will generate are crucial to our goal. Raising this diamond's value is raising hope for millions of patients," says Kelly Gibson, head of fundraising at Against Breast Cancer.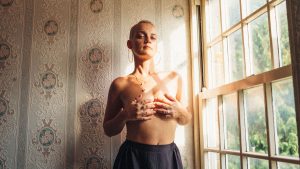 The diamond will be exhibited at the Southampton Centre for Cancer Immunology throughout Breast Cancer Awareness Month. It is the UK's first centre dedicated to cancer immunology and a leading institution in the search for a cure for breast cancer. It will act as a symbol of every patient's fight against the disease. It will then be presented to Danielle to treasure and pass on to her daughter, Joey.
A short, intimate film about the campaign has been shot by Dutch director Nina Aaldering to give everyone a glimpse into Danielle's life. It is an ode to her courage and will move and inspire people worldwide to join the fight, donate, and make Danielle's diamond the world's most precious stone.
Film, website, additional video content, newsletter, print ad in UK magazines, influencers, and social media will help make Danielle's diamond the World's Most Precious Stone. The campaign was devised by BETC.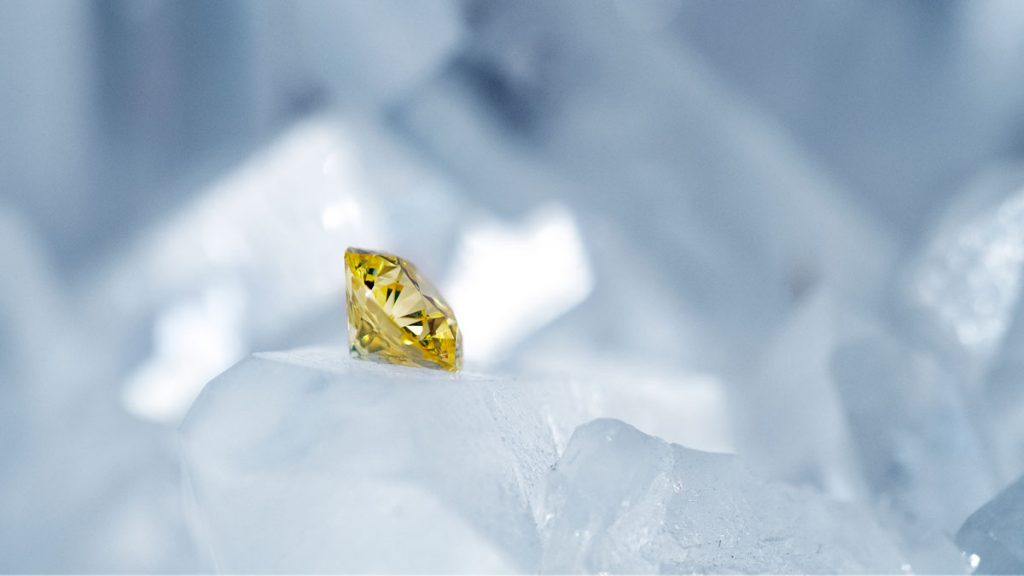 Source: BETC