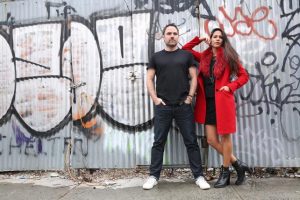 Agency veterans Paul Miser and Marie Berry launch Chinatown Bureau, a digital product studio and consultancy determined to transform the creative industry.
The studio builds tools and invests in technology to make the creative business accessible to anyone. It is rooted in product roadmapping at scale to solve challenges they have experienced while working in the advertising industry – i.e. costly production, uninspired briefing, inefficient project management, ambiguous talent sourcing, etc. Often these core issues are caused by human behavior and processes, rather than technology. In fact, Chinatown Bureau strongly believes that technology is crucial to transform a declining industry.
Prior to founding Chinatown Bureau CEO Paul Miser and Chief Strategy Officer Marie Berry worked at WPP-owned boutique agency, Hudson Rouge, supporting the Lincoln Motor Company, where they built and grew a successful business unit together.
"We often see folks like us leave agencies to start their own in the hopes of overcoming the issues that current agencies are facing. However, they are often met with the same challenges and instead become another agency. Our goal is not to disrupt, but rather transform the industry from the inside out, building tools that power and improve it for the long run," said Miser.
Chinatown Bureau is embarking on a five-year mission to tackle this challenge. Each year they will focus on one product that addresses a broken aspect of the creative business. Over the course of the coming years, they aim to create a suite of products – a Creative OS – that will allow people and businesses of any size to work more efficiently and bring their ideas to life.
To date Chinatown Bureau has developed a prototype for the first product – an enterprise tool for marketers that automates the governance of marketing material to ensure brand consistency. They are currently partnering with Beats by Dre, one of the best marketers worldwide.
The marketing-tech product aims to set a new standard for the industry by helping companies like Beats to manage their marketing pieces across multiple business units, global markets and licensing partners.
Based in New York's Chinatown, the founders are inspired by the spirit of the neighborhood. "Chinatown is more than a location; it's a mindset. We are fascinated by the combination of heritage with a forward-looking spirit. It is Chinatown's tenacity that is at the heart of what we're trying to accomplish in transforming the creative industry," said Berry.
The studio has a core team of five people with diverse backgrounds spanning user experience, product development and software engineering, as well as strategy, creative and business management.
Chinatown Bureau's ongoing work guiding clients through digital transformation keeps them in touch with the current/core challenges facing corporations and agencies to improve the efficiency of their creative process. Their recent work includes digital platform & product strategies for growing Fin-tech startup OpenFin.
Source: Chinatown Bureau