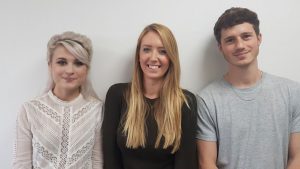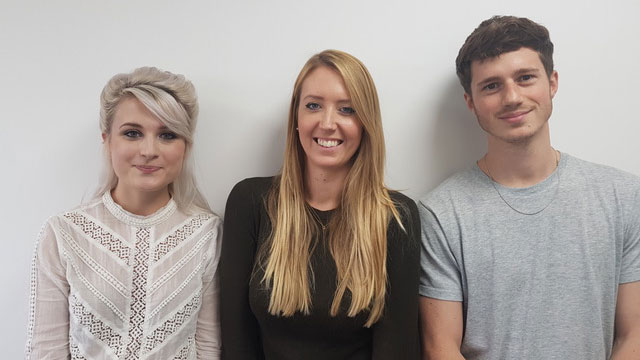 Bristol-based CRM company, Armadillo, which works with big name brands including McDonald's, hotels.com and Disney, has welcomed three new employees to its team. Steph Dearing joins Armadillo's creative team as Digital Developer alongside two new Account Executives, Izzy Crackett and Joe Panayiotou.
Dearing joins Armadillo with seven years' experience within the creative industry under her belt, working with names such as Superdry, Sift Media and Nisbets. Crackett and Panayiotou are both recent graduates from Southampton University where they studied English Literature and are now keen to make a career in the marketing sector.
Crackett commented, "Joining Armadillo is a fantastic opportunity; not only does it offer an environment where I can thrive, grow and learn but, it is also somewhere that is supportive of my career development."
Panatyiotou added, "Armadillo is fast-paced and the team are friendly, nurturing and flexible; I'm really enjoying my new role and look forward to many years with the business."
These three appointments mark another successful period for Armadillo as its expansion plan continues at a pace after the management buy-out in February. With the addition of developer and account executive roles, the team look forward to the opportunities, internally and externally, that the growth will bring.
Chief Executive Office, James Ray, remarked, "As the business grows, it was important for all of us that we brought people on board who could learn quickly and integrate well into the team. Steph, Izzy and Joe have all shown fantastic initiative and bring unique skills to the business."
Dearing added, "Moving to an agency that encapsulates such a fantastic and motivational work ethic is a brilliant next step for me. I look forward to working with the creative team and taking part in exciting and forward-thinking projects."
With over twenty-five years' experience, Armadillo has introduced innovative CRM strategies to major brand names and continues to work with a large number of businesses to create inspiring customer journeys.
Source: Armadillo