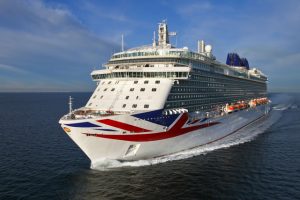 Armadillo, the CRM specialist with clients including McDonald's, hotels.com and Disney, has won the CRM business for P&O Cruises and Cunard. The appointment follows a five-way competitive pitch.
Armadillo will deliver CRM and data strategy for the leading cruise lines P&O Cruises and Cunard brands, during its three-year contract. The companies are keen to increase the sophistication of its CRM in step with planned business growth over the next three years.

P&O Cruises senior vice president Paul Ludlow said: "CRM is a crucial communication tool for our business and will become more important and effective as we work to tailor the experiences and preferences of our guests across all channel touch-points. Armadillo has been brought on board to deliver this for us: their knowledge and expertise was very impressive."

Steve Jefferys, Client Services Director at Armadillo, commented: "We're thrilled to have been chosen to work with one of the UK's leading holiday brands. We're looking forward to delivering cutting edge CRM to help power their growth."

Following a management buy-out in February 2018, Armadillo has targeted 100% growth over the next five years and has gained immediate momentum with senior hires including a new digital experience director, strategy director and client services director.
Source: Armadillo