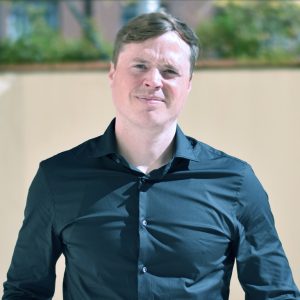 Red Points, the Barcelona-based technology company offering the leading all-in-one SaaS solution for detecting and enforcing online IP infringements, announced Baxter Denney has joined the company as chief marketing officer. Reporting to CEO Laura Urquizu, Denney is responsible for the company's global marketing strategy, driving growth and elevating the Red Points brand.
Red Points is designed to reduce the cost of handling copyright infringements. The company's proprietary software currently removes more than 100,000 incidents of illegal products and content from the web daily. Red Points protects a diverse set of brands from baby products and cosmetics, to software and wind turbine manufacturers; with an efficiency rate of 96%. The company achieved an annual growth rate of 350% in 2017 and has received three rounds of investment totalling $26.2M from firms including Eight Roads Ventures, Mangrove and Northzone.
For the past five years, Denney has held senior marketing roles at SaaS digital and cloud performance platform New Relic including VP Growth Marketing and Head of Marketing for the EMEA region. In that time, New Relic grew from a private, SME-focused startup to a NYSE-listed global enterprise with over 17,000 paying customers. Prior to New Relic, Baxter held senior digital marketing roles at Citrix and Couchbase, leading marketing operations and demand generation teams.
"I am beyond excited to join the Red Points team," said Baxter. "At Red Points I see many similarities to when I joined New Relic five years ago — a winning combination of powerful technology and high-performing team in a fast-growing, dynamic space. Red Points has a unique opportunity to become one of the most successful SaaS software companies in Europe and I look forward to driving rapid growth here."
"In a very short timeline Red Points has built a technology platform that enables our 400+ customers to effectively protect their brands and intellectual property every day," said Urquizu. "Baxter's leadership experience and modern marketing mindset make him the perfect person to elevate the Red Points brand and help drive the next period of sustained growth for the company."
Source: Red Points