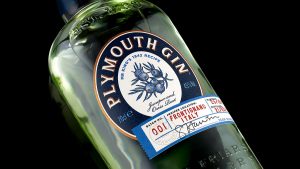 Plymouth Gin has launched the first in a series of unique limited batch craft gins that celebrate the spirit of exploration, with design by London-based agency B&B Studio. 
Mr. King's 1842 Recipe is a small limited batch run of only 2,000 cases, crafted by Master Distiller Sean Harrison using a reimagined original recipe from 1842 found in the vaults of the Plymouth Black Friars distillery.
B&B studio's design for Mr. King's 1842 Recipe builds on the strength of Plymouth Gin's iconic heritage, whilst elevating the brand to appeal to new audiences.
Crafted using only two ingredients – orris root and handpicked juniper – sourced from the mountains of Frontignano in Italy, Mr. King's 1842 Recipe is an entirely unique blend and flavour profile. Due to the hyper-local ingredients, each of the 2,000 cases of Mr. Kings 1842 Recipe hold a truly unique flavour that cannot be reproduced.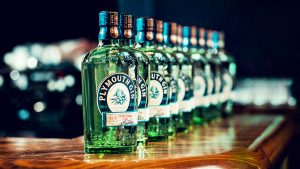 B&B studio have stripped back the brand's visual equities with a cleaner, more contemporary look and feel, whilst the instantly recognisable bottle shape of the core Plymouth Gin range is retained.
The traditional Plymouth blue – now without the copper half-moon – and horseshoe shape of the main label on the bottle have been retained, and now encircle an original illustration of the single-harvest juniper berries, crafted in-house by B&B.
Layered across this is a secondary label incorporating the harvest date, signature of the master distiller and batch number, celebrating the premium nature of the craft gin and giving each bottle a hand-forged feel. Around the neck of the bottle is a newly introduced swing tag, clearly differentiating the limited edition from the core range and telling the story of the new recipe.
"Mr. King's 1842 Recipe offers a fantastic opportunity to celebrate the rich heritage of Plymouth Gin, re-inspiring loyal consumers, whilst also engaging new audiences through Plymouth's spirit of exploration. To balance these audiences, we have drawn on the core visual equities of the Plymouth Gin brand, careful to preserve its status, whilst reimagining it in a fresh and contemporary way to elevate the limited edition away from the core range," says Shaun Bowen, Creative Partner at B&B studio.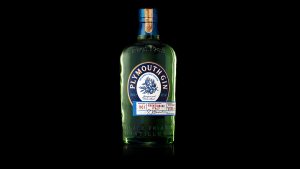 "Mr. King's 1842 Recipe is a truly one-off craft gin that can never be recreated. The fact that Mr. King's 1842 Recipe focuses on just two hyper-local ingredients is very special, especially when other brands are using many different botanicals. To have these ingredients at the heart of the design was crucial."
Toni Ingram, Global Brand Director of The Gin Hub at Pernod Ricard adds: "B&B's design is heavily rooted in Plymouth Gin's core equities. It's instantly recognisable as a Plymouth Gin but feels more premium and crafted, reflecting the local, handpicked nature of the ingredients and distillation process."
Source: B&B Studio