BETDAQ, the leading betting exchange operator, has debuted its latest TV ad campaign. Created by agency Alpha Century, the initial #ChangingForTheBettor spot is fronted by Ralph Ineson (The Office, Game of Thrones, Star Wars: The Last Jedi, Harry Potter) and represents a fresh change in brand direction.
Launched on Monday 20 August and running across multiple TV channels in the UK and Ireland, the campaign celebrates the company's commitment to offering a no-nonsense, permanent commission of just 2% on all sports and all markets. This is part of the ongoing 'Changing for the Bettor' promise of improving the BETDAQ product and betting exchange experience for punters.
Shot on location at The Valley stadium, London, home of BETDAQ-sponsored Charlton Athletic Football Club, the complex night shoot was executed entirely in a single take with Ineson delivering his monologue straight to camera.
"It is a pleasure to join BETDAQ in spreading its #ChangingForTheBettor message," says Ineson. "As a passionate football fan, it was an exciting night time stadium shoot and I was attracted by the clear, straightforward nature of the campaign, which shows BETDAQ is committed to improving its product and customer experience."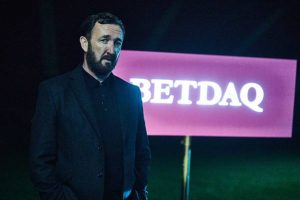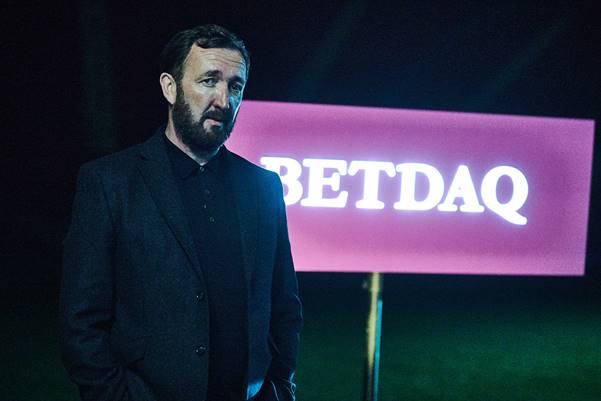 The 30-second ad will be aired on Sky Entertainment, News and Sports channels, ITV4, At The Races, TV3 in Ireland, and various VOD and social channels.
BETDAQ Managing Director Shane McLaughlin says: "We wanted the campaign to signal a new dawn for the brand and showcase our pledge to exchange bettors. Our introduction of a permanently low 2% commission on all exchange bets is the first of many ways we're creating a positive impact across the market. In Ralph we have an instantly recognisable presence, full of gravitas and approachability, who is a perfect fit for our brand and helps to spread the news about our long term commitment to change."
The film was created, directed and produced by Alpha Century, who are also behind fellow GVC Group brand Coral's current TV campaign, 'World's Biggest Sports Fan', featuring Sports Rodstein, played by Hollywood star and comedian Danny McBride.
Alpha Century Head of Strategy Matt Buttrick comments: "BETDAQ are really changing the way they approach their business and the advertising had to do justice to this departure. Our approach landed the clear truth of 2% commission in a smart, yet refreshingly down-to-earth way. So many betting ads tie themselves in knots, so we wanted something clear and captivating."
Source: Alpha Century