bigdog, the integrated advertising and marketing agency, launches a new campaign for The Entertainer, the fastest growing family-owned high street retailer in the UK.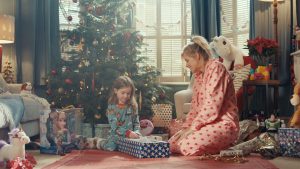 The Little Festive Moments campaign kicks off with 5', 10' and 15' second idents on ITV's flagship breakfast programme, This Morning. Running for eight weeks, the creative features a series of little festive moments, each one enabled by products from The Entertainer.
This investment in raising the profile of the toy retailer marks an important shift for the brand, following recent changes to the retail landscape. bigdog, the brand's lead creative agency, were tasked with helping The Entertainer bring its play-focused positioning to life, highlighting its particular importance during the festive season.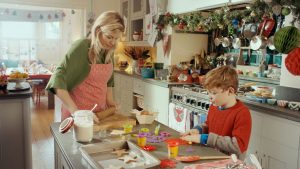 As well as sponsorship of This Morning the idents will also appear as part of the brand's ongoing CITV sponsorship, as well as being featured on Philip Schofield's How to Spend It Well at Christmas series, due to air this November. The campaign creative will be run across social and online channels.
The bigdog team was led by Mark Lees on creative, Ross Faulker on planning and Bethan James on account management. Carat handled media buying for the project.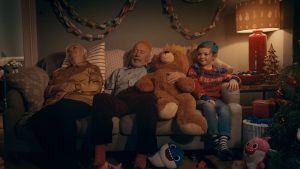 Bethan James, Account Director at bigdog, says: "Obviously we loved having the opportunity to work with the UK's leading toy retailer on their Christmas campaign. The Little Festive Moments are ones every family can relate to, and we're hoping they'll leave This Morning's viewers feeling appropriately festive!"
Rebecca Naish, Head of Marketing & Licencing at The Entertainer, adds: "The Entertainer exists to provide children and their families with opportunities to play, it's what our brand is built on and this campaign conveys that intent perfectly. Christmas is such an important family time, and the Little Festive Moments bigdog created for us really captures that."
Source: bigdog