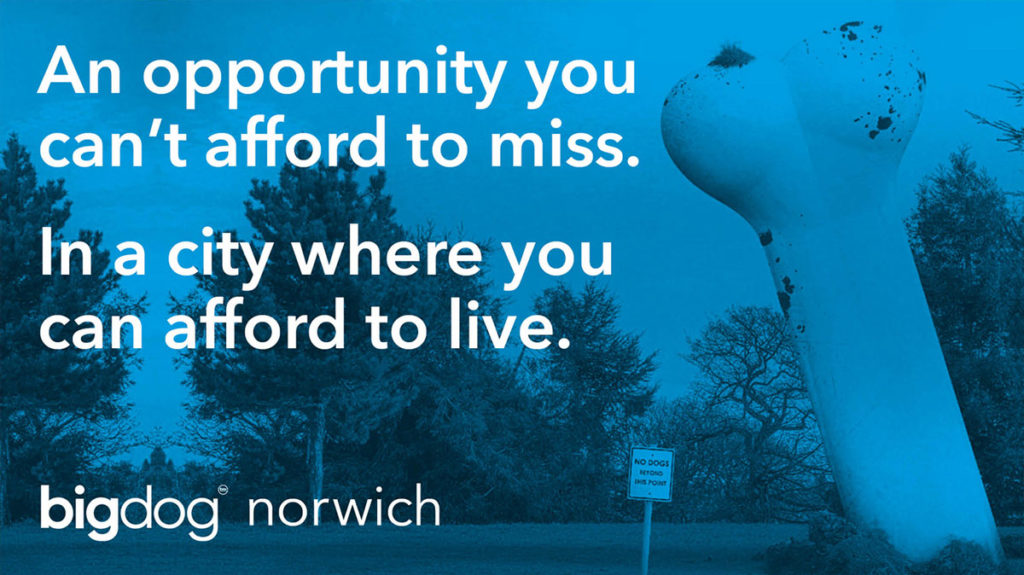 Full-service, integrated advertising and marketing agency bigdog announced a new campaign to attract top London talent to its Norwich office. The campaign is inspired by bigdog's determination to take a holistic view of work and lifestyle and points out the many reasons it's worth considering making a move away from the capital.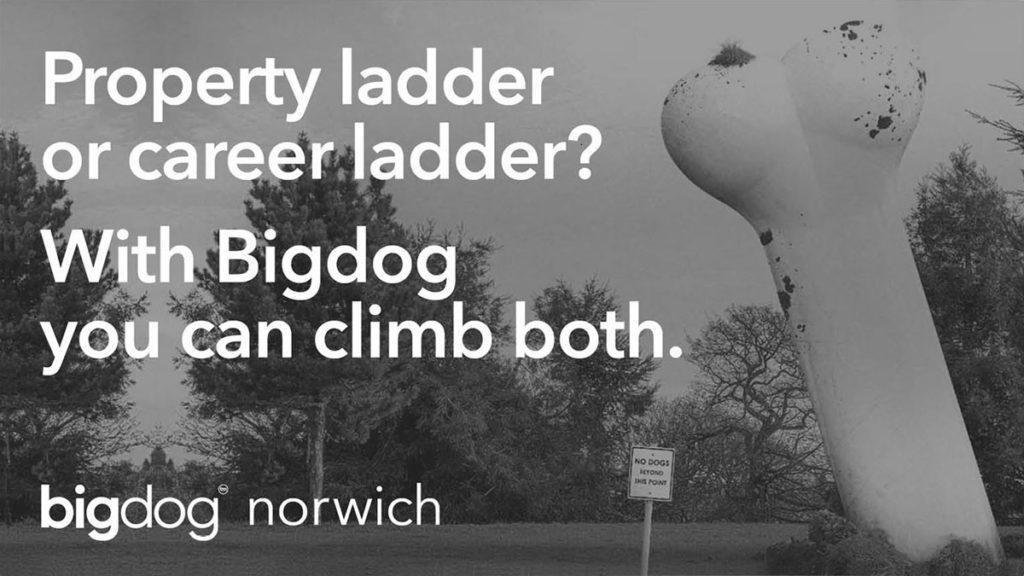 This major new recruitment drive forms part of a significant expansion of the Norwich office's creative team, and follows the nine new hires which have already been made to keep pace with a huge influx of new client projects and wins. The creative, produced in-house by the Norwich studio, is running on a variety of digital channels across September and October.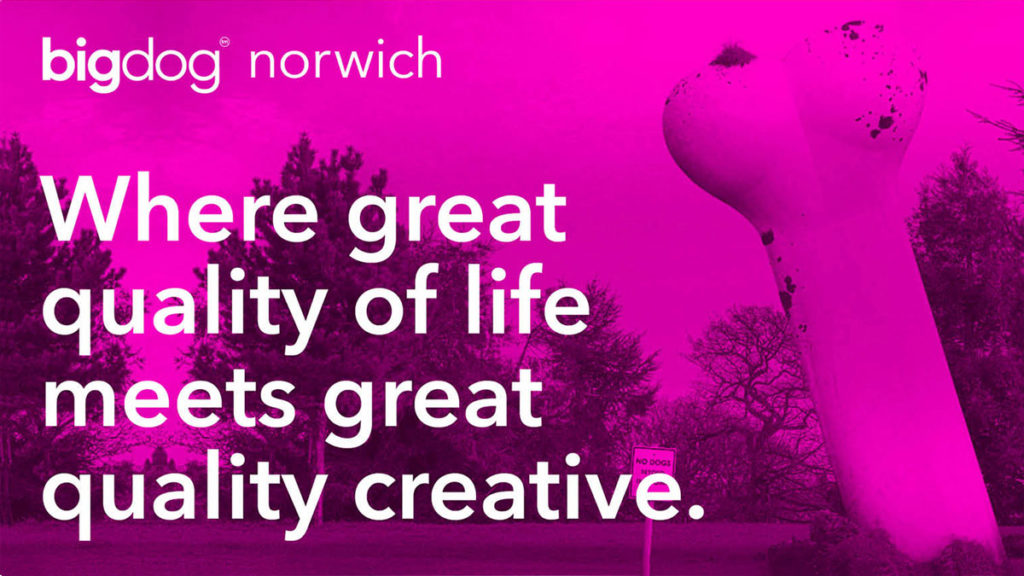 Voted one of the top ten happiest UK cities to work in last year, the campaign focuses on the whole lifestyle change that moving to Norwich entails, connecting a need for great skills, passion and enterprise to a city where there is an amazing quality of life, sense of community and serious creative opportunity.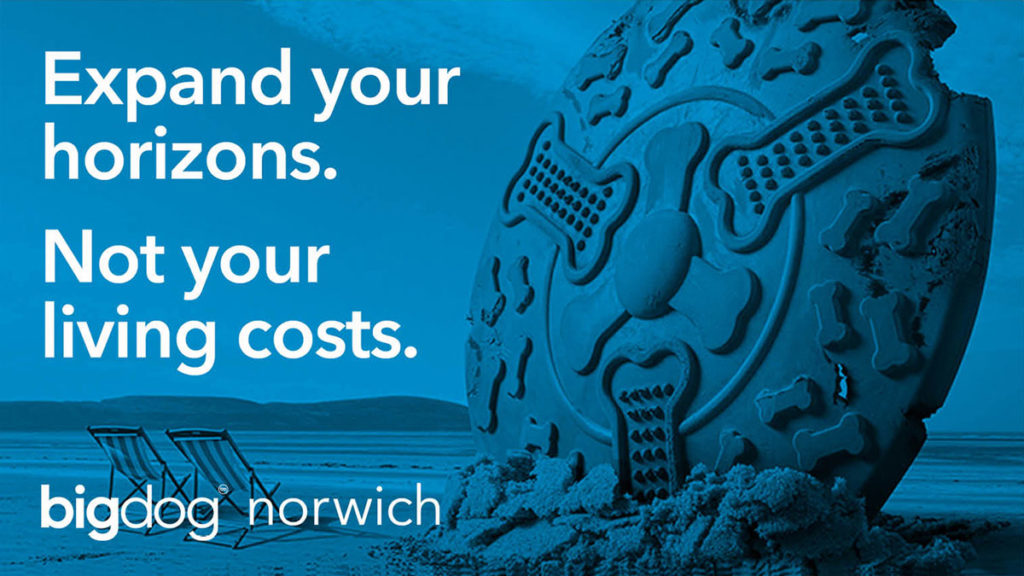 Michael Howes, Creative Director at bigdog, said: "We're always keen to attract new talent, and Norwich has a lot to offer. The campaign creative is light-hearted, but the points we're making are serious too. Leaving London for a change in lifestyle is an increasingly popular choice, I made it myself not long ago! The idea is to make people stop and think about the opportunities that are available to them elsewhere. You can still work on national campaigns for international brands, but enjoy an immeasurably improved quality of life at the same time."
Source: bigdog