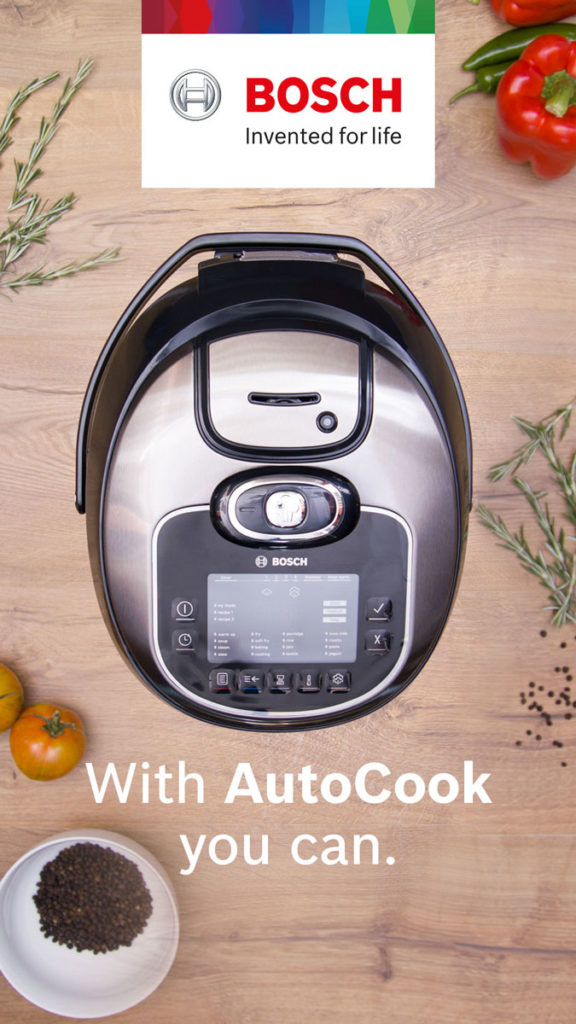 Bosch Home Appliances is rolling out a tasty new Facebook Canvas campaign in September to launch its AutoCook Multicooker.
The campaign uses all the functionality of Facebook Canvas to showcase the simplicity and huge versatility of the new Bosch product proving that's it's the must-have kitchen appliance that makes short work of the recipes we love and inspires us to tackle new ones.
Viewers can scroll through a carousel of beautifully shot video and imagery to learn about the different cooking methods delivered by AutoCook's technology, from steaming and baking to pressure cooking and sous vide. As each cooking technique scrolls by, viewers can swipe across into video demos of a range of tasty recipes from the full colour recipe book and mobile app that come with the purchase of a Bosch AutoCook.
Created by Bonfire Creative Intelligence, the campaign will run for a month alongside digital and national press advertising.
Julia Thomas, Account Director at Bonfire Creative Intelligence said: "Bosch was looking for an engaging and captivating campaign to demonstrate the full range of capabilities of its AutoCook appliance. Bosch has a huge community of followers on Facebook, hungry for recipes, so Facebook Canvas provides the perfect platform to inspire and captivate our viewers using beautiful still and moving images and short films."
Media was planned and bought by Mediacom.
Source: Bonfire Creative Intelligence