The identity for new London TV channel London Live has launched, with Kemistry creating a branding system that incorporates the work of emerging designers.
Kemistry says the identity for the channel, which is operated by the London Evening Standard, aims to 'promote London as a creative place'.  The identity will use the work of a new creative each year, and launches with a series of illustrations by Yoni Alter.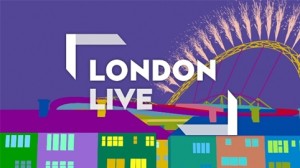 Alter was brought in as Kemistry were in the process of offering him an exhibition at the Kemistry Gallery as they were pitching for London Live.
Kemistry creative director Graham McCallum says, 'Alter's work feels very strong and fits the channel profile.
'From that we can extend to other people with different styles – designers, artists and illustrators who are not normally used to working for television. It's a gallery on air that will promote London as a creative place.'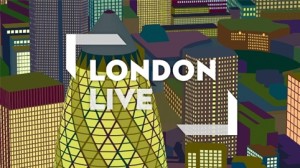 Some of Alter's illustrations have been brought to life as animated idents which will be used on-screen when the channel launches on 31 March.
Locations including The Thames, Oxford Circus, east London's Boxpark, and The City have been captured by Alter and animated by Shucks.
The London Live channel will offer news and entertainment and is free to air. It will be available on Freeview channel 8, Sky channel 117 and Virgin Media channel 159.