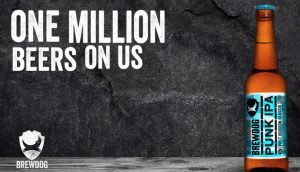 "Today, we declare a new front in the battle for good beer. This is a new chapter in the craft beer revolution. This is all or nothing."
Few campaigns start with such emotive words, but this was how BrewDog co-founder James Watt described the launch of Punk IPA's audacious push to increase its customers by 1 million during March 2018. And so kicked off what the brand is calling the biggest beer sampling initiative ever, driven by giving away one million vouchers for a pint of the craft ale.
But the campaign isn't just striking because of its audacity. It feels like it marks not only a sea change in beer, but also one in marketing.
Why? Because it shuns advertising for the real experience. Its booming tagline "Don't believe the advertising" essentially says don't trust the hype until you've tasted it for yourself, and in doing so pours scorn on not just other beer brands, but all brands that advertise in the traditional way – which most do!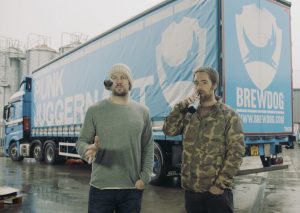 Essentially, this is just a coupon drive, which is pretty old hat, but it has been brought smack up to date through five key factors:
The sampling is supported by an above-the-line campaign telling people not to trust advertising. Usually brands either do couponing instead of ATL, or off the back of it. They never do ATL about coupons as BrewDog has.
BrewDog is giving away FREE beer, not the standard and rather token X% off. This is adding real value to the consumer and is not only quite unique, but also likely to have far more impact.
With a million giveaways in the offing, the scale is great! And the strategy might not be as expensive as it might first seem, as it's unlikely one million pints will be redeemed. What's more, if everyone who cashes in a voucher has just one extra pint of Punk IPA, the campaign will have more than paid for itself.
And this is likely because the campaign encourages replicable behaviour – the free beer is redeemable in the natural habitat of drinkers: a pub. This makes it easy for consumers to repeat the purchase compared with most sampling activity, which takes place on the streets away from people's usual routine.
It's advertised using anti-advertising, driven by a really strong and memorable slogan.
This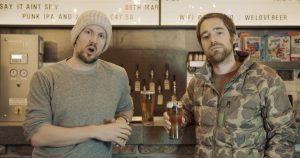 campaign is no normal coupon drive. It's a great example of how brands can market themselves naturally, meaningfully and at huge scale. The concept may be nothing new, but the execution is unusual. And it's beautifully simple.
Will it work? Well you may ask how BrewDog can be sure it's reaching the right target audience. On the other hand, doesn't the slogan "Don't listen to the advertising" cleverly do the targeting? Doesn't it say BrewDog is for the people, the brand cynical, the free thinkers?
OK, so the campaign might be reaching the right people, but will they actually remember it? If not, although Brew Dog has done a great job at bringing an old technique bang up to date, you wouldn't be able to call the campaign a success.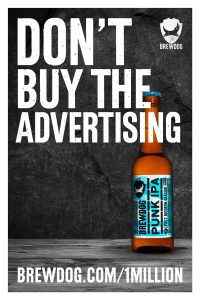 The big question is whether the action of going into a pub to pick up a free pint will be enough to drive long-term customer relationships. To generate greater affinity to help the brand really stick in consumers' minds, does BrewDog need to engage potential fans on a deeper level?
In a world where 92% of consumers believe there's a disconnect between what brands say and what they do, might a more personalised, human approach help to drive a longer term connection by delivering extra authenticity and building trust? Is a free pint really enough? Could BrewDog not have created more of a memorable experience for those consumers looking to redeem their prize? Or a next step revealed on redemption, taking consumers on a journey?
Whatever the outcome, well done BrewDog for delivering a campaign with authenticity and passion. And we all await to see the results. Co-founder Watt was certainly very confident at the launch, saying: "The millions of people around the UK who call Punk IPA their favourite beer cannot be wrong. That's why we're certain a million more will join them after experiencing their first pint of Punk."
Article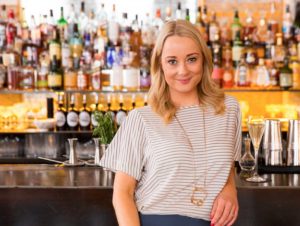 by Sally McLaren, Director at Sense
About Sally:
Sally McLaren is Board Director at London and New York-based experiential marketing agency Sense.
She has more than eight years' experience in client servicing at the agency, focusing on building long-term and strategic partnerships.
Source: Sense