Brothers and Sisters has created Team VIP, a crack squad of Sky "special agents" on a mission to reward the brand's loyal customers.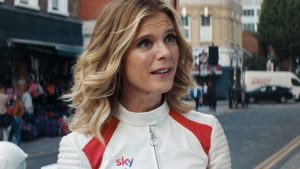 An all-action team of celebrities, including Emilia Fox, Idris Elba, Andrew Flintoff, Jamie Redknapp and joining soon, Sue Perkins, travel far and wide to find Sky's customers and reward them with gifts to thank them for their loyalty.
The special agents speed around on motorbikes, jump out of planes and appear out of park ponds, to track down Sky's subscribers before handing out out a variety of rewards, from film premier tickets to special Sky Q deals. One lucky customer even gets a cup of tea made by Idris Elba himself.
The 30" spot launches on Adsmart and the campaign will run for two years, illustrating the many ways the company shows its gratitude to customers for the time they've been with Sky.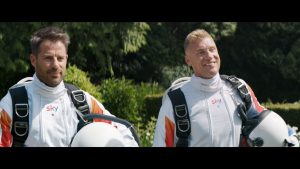 Andy Fowler, founder of Brothers and Sisters, said: "We're extremely proud to make this campaign thanking Sky customers for their loyalty. It was a huge pleasure working with some of Sky's brilliant talent and making this campaign feel genuine and sincere but also fun and memorable."
The loyalty programme itself is unique by rewarding its customers purely for the time they've been with Sky, it's a programme built around genuine appreciation.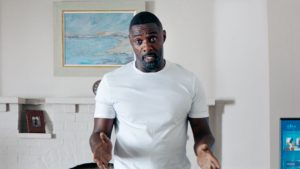 "This is a loyalty programme that gets better with time," said Luke Bradley-Jones, Sky Chief Marketing Officer. "We have pulled together a crack team of celebrities who are on a mission to seek out and reward customers for the time they've been with us."
Brothers and Sisters' Natalie Stamoulatos added: "Whether it's film première tickets or a Sky Q deal, Sky is setting out to ensure that its customers are rewarded for their long-standing custom. We felt there was no better way to celebrate this that by getting Sky stars involved, in a fast paced action scene mirroring some of its favourite titles."
Source: Brothers and Sisters