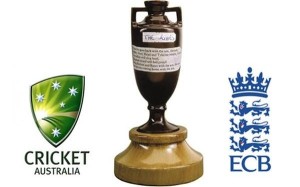 BT Sport has swept up the rights to the next Ashes series from under the nose of rival Sky.
As competition between the Pay TV rivals intensifies, BT is primed to broadcast the Ashes from Australia for the first time, vastly upping its cricket output and diversifying its appeal beyond its strong football programming.
On top of its Champions League rights – again taken from Sky – and Europa League coverage, the group has signed a five year deal with Cricket Australia guaranteeing them the Ashes 16/17 and Twenty20 Big Bash tournament rights.
Ben Amarfio, marketing manager of Cricket Australia, said that BT Sport was "uniquely placed to become one of the UK's largest sports channels and we think cricket can provide the content and opportunities to help them do just that."
The deal was finalised for an estimated £80m, according to the Financial Times, with BT Sport now also holding the rights to English Rugby, UFC and MotoGP.
The push comes after BT Sport awarded a two-year contract extension Sunset+Vine independent sports production company to develop its live football and rugby coverage until the end of the 2018 season.