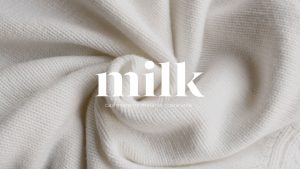 BTL Brands, the independent branding agency for startups, has repositioned Porto-based luxury cashmere company, Milk Cashmere, with a new brand identity as it eyes up the mother and baby market.
BTL Brands built the brand strategy, and created the brand name, logo and personality for the new luxury cashmere brand. The name Milk, previously 'Melanie Cashmere', was created to reflect the way rolls of soft cashmere fabric take on a 'milky' appearance and nod to the translation of the founder's surname, 'Milk Coast'.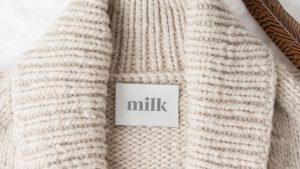 The brand message, 'a small touch of kindness', shines a light on the story of cashmere wool from the farm in Mongolia to the factory in Milan to the fashion store on Madison Ave. The new brand has been applied to website, packaging, social and marketing.
Milk was operating within two separate categories of women and baby and BTL Brands has rebuilt the brand to blur the lines between woman, mother and baby. A new luxury cashmere brand that values substance as much as style.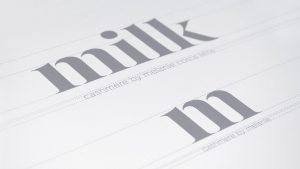 With most of the luxury cashmere market dominated by a shortlist of global fashion corporations and high margins, Milk aims to be the independent luxury fashion brand centred on provenance and passion for cashmere, focused on maximising benefits for everyone in the extended supply chain.
Melanie Costa Leite, founder of Milk Cashmere, said: "The BTL team were an essential ingredient in the creation of my new luxury brand. They got it immediately. BTL understood from the very beginning what it was that I wanted to achieve. They helped me bring my vision to life, always encouraging me to do better at every stage of the journey. They have captured the essence of my passion for cashmere and repositioned us with real strength in visual identity to help put us on the map, globally."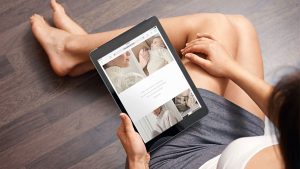 Stuart Lewin, Founder of BTL Brands, said: "The luxury cashmere market is full of big brands selling premium products but it's centred on hard profits and is neither soft nor warm. We wanted to put the warmth and provenance back into the marketplace through Melanie's genuine love of the material. Through the new branding, we're making the act of purchasing cashmere clothing personal again. We're excited to see what Milk does next."
The new brand will launch in spring 2018.
Source: BTL Brands