Energy Company Bulb has launched its first TV campaign with creative partner Anomaly and media agency the7stars.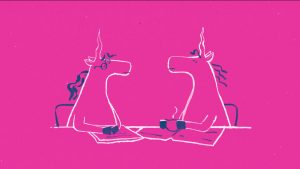 The suite of three 30-second films introduces a family of characters, including talking unicorns, a chatty fan and a giant kelp, all of which come to life in these different spots. Each film brings to life one thing about Bulb: that they are the fastest growing energy company, biggest green energy company and a really recommended energy company.
The films are directed by Joe Pelling and Alex Grigg through top London animation studio, Blinkink. The characters are voiced by Tim Key and Ellie White. The campaign takes Bulb's distinctive pink visual style and evolves it to create a simple, playful world of animation.
The campaign will be running nationally, targeting key times and contextually relevant programmes.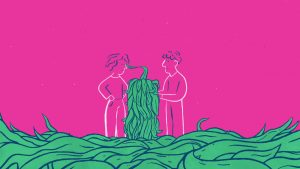 The campaign comes as Bulb were recently named Britain's fastest growing company, now providing 100% renewable electricity and 10% green gas to more than 900,000 members across the UK. Bulb, founded in 2015, has a simple purpose: to make the industry better by making energy simpler, cheaper and greener.
Oli Beale, ECD and Partner, Anomaly, says: "I hope these don't feel like energy adverts, because A. Bulb aren't like the other energy companies. And B. Energy adverts are generally crap. We are all completely in love with Bulb here at Anomaly and I think that shows in the work."
Camilla Harrisson, CEO and Partner, Anomaly, says: "As any Bulb member will passionately testify, Bulb is redefining what it is to be an energy company and is a breath of fresh air in a category famous for obfuscation and complexity. This campaign is evidence of exactly that."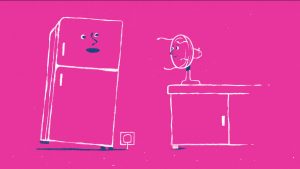 Clementine Hobson, Head of Brand, Bulb, says: "We know we're doing things a bit differently to most energy companies. It's a joy to see that brought to life through these films. Thank you to the team at Anomaly who have so faithfully and brilliantly told our story with this work."
Source: Anomaly