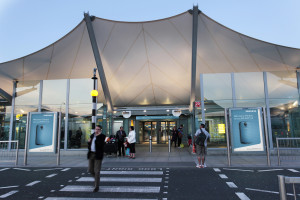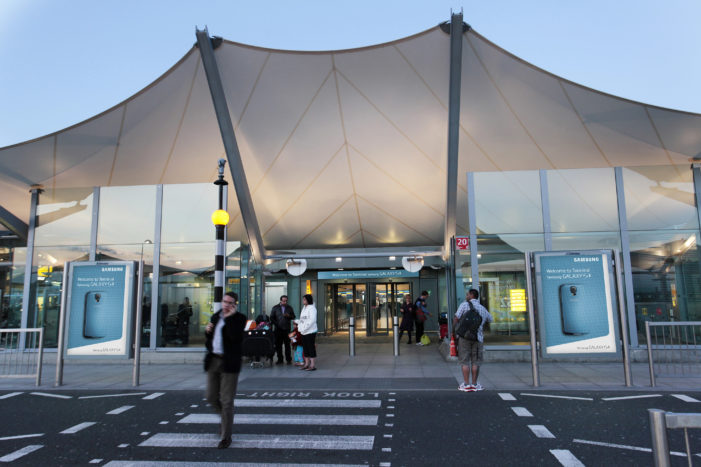 Cheil UK is set for a world first with a Samsung campaign that sees the brand dominate the world's busiest terminal by rebranding Heathrow Terminal 5 as 'Terminal Samsung Galaxy S5'. The activity, in conjunction with JCDecaux Airport, is a pivotal part of the Galaxy S5 2014 strategy and is the first time Heathrow has permitted a brand takeover of Terminal 5.
The revolutionary two-week campaign, which kicks off on 19 May, sees Samsung take over the signage, wayfinding, website and every single digital screen at the UK's newest terminal to promote the launch of its iconic Galaxy S5 mobile.
The initiative includes all signage throughout the Terminal Samsung Galaxy S5 terminal – at the entrance and drop-off locations, in the lounges, at security, at the gates and throughout. In addition, all 172 digital panels in the main terminal, gate rooms and baggage reclaim areas will feature the rebrand 'Terminal Samsung Galaxy S5'and images of the Galaxy S5 phone. This entails total domination of all digital advertising in the building.
The fully integrated campaign includes activation, PR support and domain sponsorship of the Terminal 5 home page online, which will also feature the rebrand 'Terminal Samsung Galaxy S5'. In addition, signage in the airport lounges will drive passengers to the Dixons Travel stores where they can try out the phone for themselves.
Russell Taylor, Vice President, Corporate Marketing, at Samsung Electronics UK & Ireland, said: "We are always looking for ways to maximise brand impact and this activity is testament to that. The partnership with Heathrow Airport and JCDecaux Airport was a one-off opportunity to push the boundaries like no other brand has been allowed to do before."
Fiona FitzGibbon, Head of Out of Home at Cheil UK, comments: "The Galaxy S5 is the biggest mobile phone launch of the year and we wanted to go truly above and beyond when it came to building awareness. We have created an extraordinary partnership with London Heathrow. As a result, what we've created here for Samsung is something no brand has ever managed before. For two weeks every passenger travelling through the world's busiest international terminal will see the Galaxy S5 everywhere they look."
Alan Sullivan, MD at JCDecaux Airport, adds: "This is the first time an advertiser has rebranded a terminal for a major product launch. It's a fantastic example of a client working in partnership with ourselves and Heathrow to deliver a spectacular Media First. It makes a bold brand statement at the world's best airport terminal, as awarded by Skytrax."