MOOHbile technology is the new technological development that arises from the strategic partnership between Clear Channel Peru and TAP TAP. This technology synchronises external advertising strategies hyper-locally in the mobile and allows re-impacting the audience OOH with ad hoc content on their smartphones.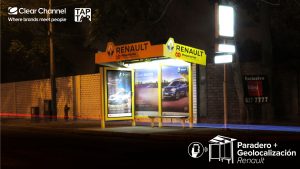 Renault was the first brand to take advantage of this technology. And is that this brand wanted to impact people who do not have the car, so from Clear Channel Lab are used car models in their graphics and geolocalise them.
Through the geolocation of these stops, the people who were within a range of 100 m. were impacted by a dynamic Renault banner that appeared while browsing the Internet. By giving a tap to that banner, they were redirected to the website to see more complete and detailed information.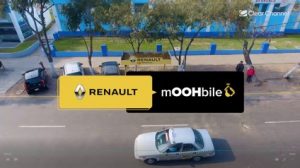 In this way, the brand was present on the public highway and on the mobile with a new model of interaction with its audience, generating 200,000 impacts on the objective objective with a CTR higher than 1% above the category average. A total reach of more than 60 thousand users was also obtained and it managed to carry 3414 people under its shop, thanks to a physical attribution model.
The union of advertising on OOH with digital advertising on smartphones results in a greater commitment to the user, and allows, through double impact, greater awareness … With which they bring brands to new conversion possibilities.
Source: Clear Channel Peru