As part of Cobra's 'Brewed Smooth for All Food' campaign created by VCCP, the multi award-winning beer brand is setting off on a worldwide road trip, to demonstrate how Cobra is the perfect partner for all food. Celebrated in a new advertising campaign launching on 10th November in cinema and online, the Cobra Food Truck will travel the world to visit a diverse range of restaurants and meet world renowned chefs who will feature in the new ads.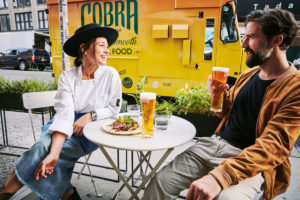 During the first leg, which has just taken place in New York, the adverts show Cobra teaming up with British model Jack Guinness and native New York chef Camille Becerra. The duo travel the city, famed for its diverse street food and restaurant scene and try out first-hand how well Cobra's smooth & complex recipe goes with a wide array of food.
Camille, Head Chef of the famous De Maria, takes Jack on a tour of some of her favourite eating spots in the city, including fish tacos at La Esquina, loaded burritos overlooking the Brooklyn Bridge, chicken wings with a Cobra marinade on a rooftop overlooking the New York skyline, and a fresh vegetable feast at Brooklyn Farms.
The advertising campaign will run in cinemas nationwide, as well as digital and social platforms this year. Then extend on to Video on Demand and Outdoor Advertising Billboards as well through 2018, as the gastronomic journey around the city continues.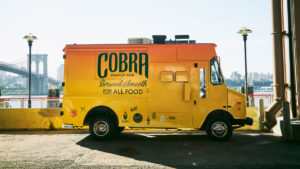 Rob Hollis, Head of World Beers Portfolio at Molson Coors, commented: "New York City is well-known for its exciting food scene in districts as diverse as Little Italy and China Town, to Harlem and the Lower East Side. It is a city where chefs aren't afraid to be bold and push boundaries so we felt it was a great location for the Cobra Food Truck's first stop on its word tour. The reaction so far has been brilliant, we're looking forward to UK drinkers seeing the ads and being inspired to try Cobra with a range of different cuisines."
Cobra chose to work with the two personalities thanks to their love of food. Chef Camille has earned a cult following, after her stint at Navy in Manhattan's Soho, Café Henrie in the Lower East Side, and her Rockaways stand The Castle. Jack Guinness is a British model and presenter who works with the likes of Paul Smith and Barbour.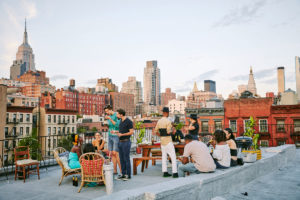 Mark Orbine, Creative Director at VCCP commented: "Cobra's smooth refreshing taste compliments food perfectly; the complex brewing process using malted barley, maize, rice, wheat and hops and uses less carbonation creating a beer that is brewed smooth for all types of food. But that's a mountain of a message to tell. So how do you do it? We took the beer to New York for a road trip of-course. What better place to get people to try it. Every type of food on the planet can be found there. So, we gave it to notoriously hard to please New Yorkers to see if they think it really is brewed smooth to go with all foods."
Lord Bilimoria, founder and Chairman of Cobra Beer, said "I am delighted with this campaign as it brings to life one of the main reasons I created Cobra Beer, as a beer that would be ideal to accompany all food from around the world."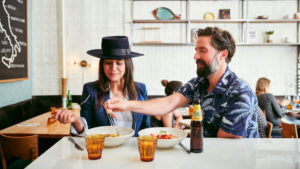 Cobra has a distinctive, complex recipe that results in an impossibly smooth beer; one that has won 94 Monde Selection gold medals over the past 16 years.
Brewed using the finest natural ingredients and a unique blend of barley malt and yeast, with maize, 3 hops and rice, Cobra beer is created using a crafted recipe and production process giving it its distinctive character and impossible smoothness – perfect for a wide range of cuisine.
Source: VCCP