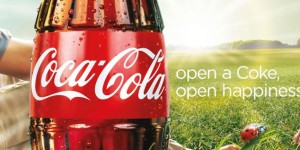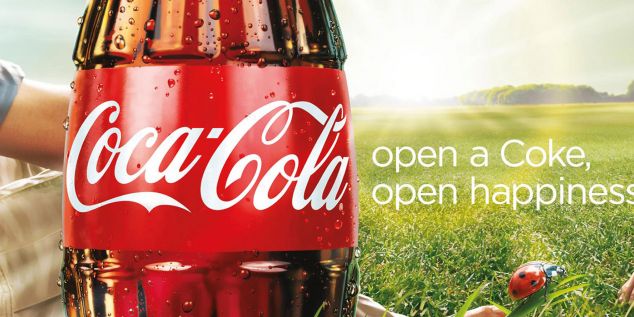 Coca-Cola has picked three WPP agencies to help it plot the global marketing strategy it hopes will underpin the sales upturn it expects over the next 18 months.
Ogilvy New York, Sra Rushmore and Santo are the creative shops that came out on top in what was the first pitch contest overseen by chief marketing officer Marcos de Quinto, who took the role in January.
All three will work together initially to come up with ideas for the early work for the campaign. However, the seven other agencies that faced off in the final review, but failed to land the brief,will be kept on Coke's roster and will contribute to the final creative idea once it's been formed. Those agencies includes Wieden & Kennedy Portland, which came up with "Open Happiness."
The result of Coke's early discussions with its three agencies could plant the seed for the successor to Coke's "Open Happiness" marketing strategy, which launched in 2009, and went on to become a key component of many of its ads and sponsorships.
In a statement Coke said: "We set out in this process with the goal of uncovering the best ideas and marrying those to executional excellence, anticipating that they may come from different sources. The outcome is that we will be moving forward with a networked agency approach, partnering with three of the 10 agencies in the initial stages to create the first round of creative work for Coca-Cola. This approach allows us to harness thinking from some of the best agency minds in the industry today and see the great work that comes from collaborating against a common brief for Coca-Cola."
The "networked agency approach" the business cites draws parallels with Ford's Blue Hive setup within WPP or Chevrolet's Commonwealth joint-venture with Omnicom and Interpublic, whereby an advertiser opts to pool creative talent from various agencies within a holding group.
The change represents one of the final pieces in a marketing puzzle Coke has been trying tosolve since last year when the discipline took the brunt of the blame for poor sales. De Quinto's previous achievements as head of the company's Iberia division and the changes he has already made, which include realigning its marketing around customer clusters and reviewing its North American media roster, signal a more disciplined approach to marketing investments under his reign as CMO of the business.