Cup Noodles goes against its brother Nissin Lámen – known in Brazil as Miojo – in the new campaign "Cup Noodles is better than Miojo" created by Dentsu Brasil and produced by Fantástica Filmes +VFX.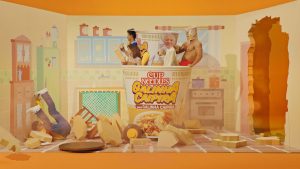 Unlike Miojo, Cup Noodles only needs hot water. This practicality is highlighted by the new communication pieces, which also reinforce other benefits of consuming instant noodles in a cup.
Cup Noodles does not require pans and dishes and allows customers to keep playing or enjoying social networks as they eat. The brand's flavours are exclusive, unique: Rustic Chicken, Beef, Spicy Rustic Chicken, Cheddar, Bolognese, Teriyaki Chicken, Yakissoba, Barbecue Ribs, Seafood, and Vegetables.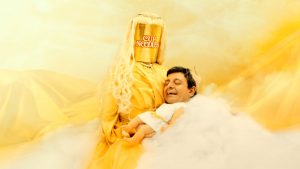 "Pitching two brands with so many brand lovers in Brazil against each other will create an unprecedented, unforgettable experience for the consumer. This courage and irreverence are trademarks of Nissin Japan and we're adapting them to Brazilian tastes. It represents a different way of a social media campaign that's already delivering great results for both brands," says Filipe Cuvero, Dentsu Brasil's creative vice-president.
This is the 18th film produced by Fantástica Filmes for Nissin alongside Dentsu Brasil.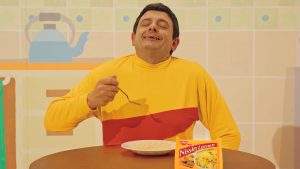 "The greatest challenge in this film was to search for inspiration in classic Japanese advertising language because the acting and editing speed are very different", explains Marlon Klug, Fantásticas Filmes +VFX partner, and director.
He also says the unique audacity of pitching two products of the same company against each other is exactly the kind of bold statement Fantástica +VFX loves to make. "This is one of the reasons our motto is 'mind-blowing content'," says Marlon.
The campaign is being aired on social media and cable TV.
Source: Dentsu Brasil