Germany's international public broadcaster Deutsche Welle (DW) has launched a new on air channel branding kit designed by London based digital design agency W12 Studios Ltd. The toolkit consists of a motion design language and mnemonic, idents, on screen graphic, and social media video treatment.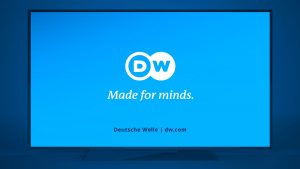 The new brand toolkit uses movement to reveal contrasting story lines over time in line with DW's corporate brand ethos 'Made for Minds'. The new channel branding is being rolled out globally across all four of their broadcasting languages: English, Spanish, Arabic and German.
DW is renowned globally for being an impartial international news and information broadcaster. Their breadth of journalism and programming requires a brand treatment able to seamlessly transition between hard to light news, opinion to analysis, and local to global.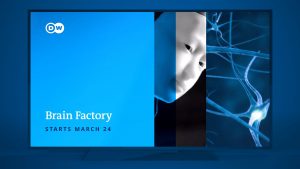 The on air branding tool kit developed by W12 Studios is based on simple building blocks that can be applied across all of DW's distribution channels from on air, social to mobile web.
W12 Studios developed a vocabulary of continuous motion from right to left that reveals content over time. As time progresses new content is revealed to resemble a timeline.
The framework juxtaposes two clips in quick succession to invite the audience to interpret a story from multiple perspectives indicative to Deutsche Welle's coverage approach. These carefully controlled wipes are therefore uniquely DW.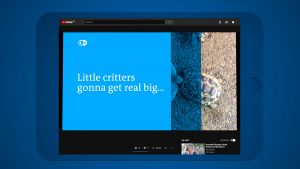 Michael Albers, director and cofounder of W12 Studios on the project, "We've developed an on air identity for Deutsche Welle that allows for continuous change. Content within the idents and web video can be replaced, while maintaining a consistent brand structure and formatting. This equips DW to respond to the daily changes paramount when dealing with current affairs and a global culture."
The refreshed branding will be rolled out across the DW broadcast, digital and social media ecosystem.
Source: W12 Studios Ltd