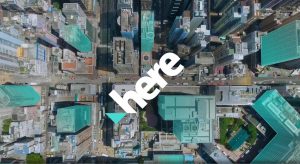 HERE Technologies, a global leader in mapping and location platform services, has appointed Digitas, The Connected Marketing Agency, as its global media agency.
HERE awarded Digitas the account after a competitive pitch against numerous other media agencies.
A core team based in the UK will lead the account across key markets globally. The account is currently in a strategy and planning phase, with the first media activity planned for Q4 this year.
The winning strategy reflected the agency's competitive B2B experience and leading digital expertise, with a strong focus on demand generation.
HERE provides an open platform that enables people, enterprises and cities to harness the power of location. By making sense of the world through the lens of location data HERE empowers customers to achieve better outcomes – from helping a city manage its infrastructure or a business optimize its assets to guiding drivers to their destination safely.
Dani Bassil, CEO, Digitas UK, said, "Our B2B, digital and tech capabilities are best in market. We are really looking forward to aligning capabilities with a leading location data and tech company that has a business focus on customer trust."
Georg Rasinski, Brand Development, HERE Technologies, Berlin, said, "Digitas impressed us with their marketing tech and data expertise. We are consolidating our media investment to drive more effective B2B Marketing campaigns and it was clear that Digitas has a deep understanding on how to improve our return on advertising investment."
Source: Digitas