Dignity Health's found footage leverages real videos posted online that capture genuine moments of human connection. In our individualistic digital world, Dignity Health stands out by spreading the message that we can all take little moments for others in the grind of our daily lives.
Whether it's the act of a nurse bringing a patient a warm blanket in a hospital or a video of a father shaving his head in solidarity with his sick daughter, Dignity Health's found footage communicates how infusing moments of humankindness — in a care setting and beyond — just makes our world a little better.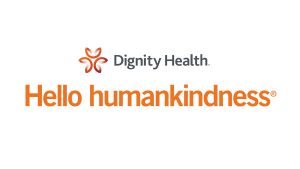 Marketers don't always need actors, scripts or massive production budgets to communicate powerful messages — its those genuine moments in life that we really connect with.
"We've used found footage as a creative approach over the past five years to illustrate the transformative power of kind and thoughtful human interactions," said Mark Viden, VP of Brand Marketing at Dignity Health.
"These clips act as small reminders that lending a helpful hand and sharing a personal moment can be incredibly meaningful. We don't need to dramatise or recreate these warm and unexpected interactions, real people have captured them and they're out there in the world for us to find. The found footage campaigns have been a humbling and inspiring way to help us communicate the philosophy behind Dignity Health's "Hello humankindness" platform and continue to underscore our dedication to humanity as a leading health care brand."
The campaign was devised by creative agency Eleven, Inc.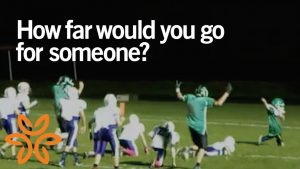 Credits:
Agency:Â Eleven, Inc.
Chief Creative Officer: Mike McKay
Creative Directors: Jack Harding, Matt Wakeman
Writer: Shannon Roy
Editor: Kevork Demirjian
Business Affairs Manager: Angela Eddelman
Producer: Kerwin Kuniyoshi, Sophia Pellicoro
Group Business Director: Eric Lombardi
Executive Integrated Producer: Chad Zahorchak
Source:Â Eleven, Inc