Dirt & Glory Media are excited to share the launch campaign for True Royalty TV nationwide across the USA.
The creative communications agency have been working with the service since last spring. Phase one saw the launch campaign of the direct service on web, phone, tablet, Apple TV and Fire TV in 6 markets: UK, Ireland, USA, Canada, Australia and New Zealand; phase 2 saw the launch of True Royalty TV nationwide across the USA.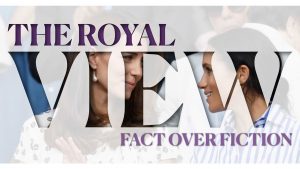 True Royalty TV​ ​was​ ​created to satisfy the millions of fans of the British Royal Family across the U.S. The launch in America marks the first time the UK-based online subscription video on-demand service is available through a pay-TV provider in the US.
CEO & Co-founder Gregor Angus said: "We could have not wished for a better creative partner than Dirt and Glory, with a superior strategic insight on the modern consumer and the modern channel mix, they have helped us navigate this unruly landscape, and communicate directly with royal fans across the globe. We're delighted to be working with a modern and agile agency that understands the demands of a scalable tech business – for me, they're the best kept secret in London. We look forward to continuing our journey together."
True Royalty TV, which offers a rich catalogue of royal documentaries, was co-founded by Gregor Angus, who previously launched the ​Magine SVOD platform in EMEA and was also CEO EMEA for Canadian media group Cossette​; Nick Bullen, ​CEO and founder of Spun Gold TV, one the UK's leading independent TV production houses and winner of a BAFTA for HM The Queen's 90th Birthday Celebrations;​ and Edward Mason, ​previously Strategy Director and Non-Executive Director for Fortnum & Mason and CEO of CHJM, one of the leading direct advertising agencies of the early digital age.
Dirt and Glory have been responsible for the full creative and communications output, producing all campaigns across all markets.
Nigel Brown, Founder of Dirt and Glory Media said: "Working with True Royalty TV and the impressive individuals behind the product has been a real privilege and an exciting journey so far. In under 9 months they have established the SVOD service as the home of royal film and documentary online, and are now widening their distribution across America's biggest TV operator. It's exciting to see the appetite for the truth behind the gossip, and we are excited to provide better context and insight to millions of royal fans across the globe. The Royal View is an unbelievable original series that has the great and the good of royal commentators, navigating the past, present and future of the Royal Family. It's must-watch TV for any Royal fan. We couldn't be more excited to help take this to as many people as possible worldwide."
Source: Dirt & Glory Media