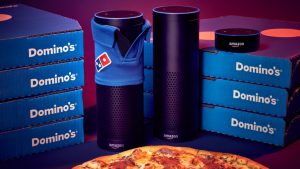 Domino's, one of the UK's favourite pizza, is once again pioneering the use of new technologies to make ordering a pizza even easier, with voice-activated ordering through Amazon's Echo and Dot devices.
Working closely with its innovation agency We Are Social, Domino's now allows customers with an Easy Order profile to place an order for their pizza by asking Alexa to "launch Domino's". Domino's AI personality, Dom, will respond to customer queries through the Echo with a quirky, fun tone of voice that reflects Domino's brand positioning.
This is the latest innovation in ordering from Domino's. In 2016, it worked with We Are Social to launch @DOMThePizzaBot, allowing users to order pizzas directly within Facebook Messenger.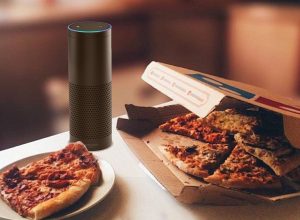 Hayley Tillson, senior digital marketing manager at Domino's said: "The Amazon Echo is growing in popularity, as people continue to embrace the use of voice recognition technology in their homes. Ordering through the Echo gives our customers another way to get their hands on our pizzas quickly and efficiently at home, using latest technology."
Tom Ollerton, innovation director at We Are Social said: "Domino's has a passion for innovation and is always looking to try something new. We've enjoyed working with Domino's technology team to make this happen with the Echo ordering – it's a perfect example of how Domino's uses technology to make life easier for its customers."
Source: We Are Social