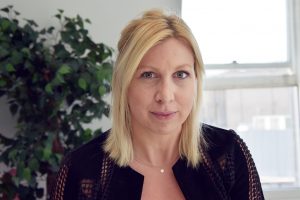 Social and creative agency eight&four announces the appointment of Lucy Walker as its first Audience Director. Joining from Starcom, where she headed up the Samsung UK Social activation team and established new partnerships for Samsung UK with the likes of Mashable, Hearst Publishing, Snapchat and Love Island, Walker will be responsible for overseeing the delivery of all of audience first strategies for the agency.
In her new role, Walker will be leading a team of social, media and influencer specialists to deliver audience led strategies for a vast range of clients, drawing on her extensive experience both at Starcom and overseas.
Prior to her role at Starcom, Walker was based in Australia where she worked at King Content. Having joined the then 10 person agency as a content, native and social strategist, Walker soon made her presence felt. After providing consultancy to clients on search, web, social, paid media, influencer and partnership campaigns for less than a year, she was invited to assist in building the paid media team at King Content, which she did – building the team into a $4m division within 18 months. From there, Walker became the Head of Audience overseeing all content distribution strategies for the then 90 person agency.
Commenting on her appointment, Lucy Walker says: "This is an exciting time to join eight&four, and the team are really focused on helping clients overcome the many challenges of the digital industry. I am delighted to be given the opportunity to collaborate not only with the eight&four team, but also clients to find new ways we can bring exciting partnerships to the table."
Amy McCulloch, Joint Managing Director, eight&four adds: "The need to define our role and value as audience connectors has never been stronger. With a combination of small and big agency experience and a passion for pushing to the next level, Lucy is the ideal fit for us. Her work at King Content and then at Starcom to first re-establish its biddable consultancy and then spearhead the social activation team for Samsung, speaks for itself, but it's her passion that excites us most. We're confident that with Lucy on board we can continue to deepen the relationships we have with key audience owners as well as audiences directly, providing greater returns to our clients."
This hire is one of a number of key hires eight&four is making as it restructures the agency into analysts, storytellers and connectors to match its SEEK – SPEAK – SEED approach.
Source: eight&four