Following the announcement of the upcoming NERF Action Experience Centre that is set to launch in Singapore late 2019, Kingsmen and Hasbro worked closely with Electric Lime Films to produce a teaser film to hype the youths and kids who await its opening.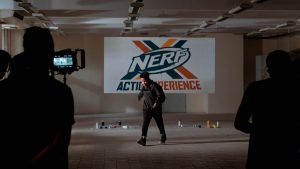 With dynamic storytelling and cinematography supported by a strong hip hop bass track, Director Duo Pabz Alexander and Damiano Fieramosca made it a point to capture the viewers' attention through a symphony of powerful beats and timed choreography.
Beginning with shots of an empty school, the suspense of the film builds up as kids start gathering collectively at a place that draws them in. Not knowing what or where they are headed to, the viewers are kept on their toes as the film picks up its pace with energetic flips and powerful dance moves from the kids. The film ends on a high note with the final reveal of the NERF Action Experience Logo, a solid stamp of what's to come in the upcoming few months.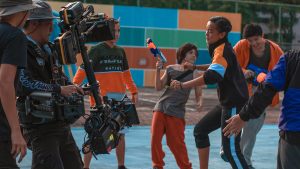 Captured across two full days, the shoot took place in a school that is currently not in use, thus setting the retro look of the film. Adding texture and a hip hop feel to the film were analogue televisions, rustic spray-painted art and hazy classrooms.
The film was shot on an Arri Alexa Mini paired with a set of Atlas Anamorphic lenses for a high cinematic quality.
Source: Electric Lime Films