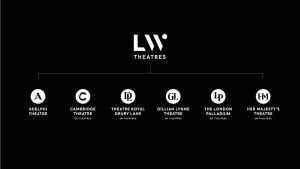 Elmwood, the world's most effective brand design consultancy, has rebranded Andrew Lloyd Webber's family of seven theatres, under its new name LW Theatres. Elmwood developed a distinct branding personality for the diverse family of iconic and historical theatres whilst bringing them together under one master brand.
As part of the partnership, Elmwood also developed the branding and marketing strategy for the £46 million redevelopment of Theatre Royal Drury Lane to help turn it into a flagship destination venue for LW Theatres.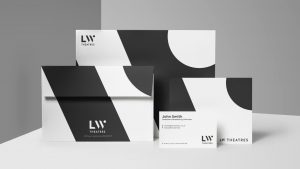 Owned by theatrical visionary Andrew Lloyd Webber, LW Theatres offers the greatest diversity of shows in venues that aren't just theatres, but are destinations in their own right. The group includes seven West End Theatres – The London Palladium, Theatre Royal Drury Lane, The Cambridge Theatre, Her Majesty's Theatre, The Gillian Lynne Theatre, The Adelphi Theatre and The Other Palace (the latter was not included as part of the rebrand).
The new identity celebrates the artistry of its owner and the Lloyd Webber family business, and affirms LW Theatres' purpose to ignite imaginations, inspire creativity and bring joy to everyone who walks through its theatres' doors channelled through the newly developed brand positioning 'Staging the extraordinary'.
Everything Elmwood crafted was geared towards moving the ordinary to the extraordinary, creating truly unforgettable experiences for the people who sit in front of the curtain to the people who work passionately behind it.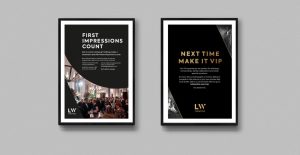 Elmwood have brought this idea creatively to life with a branding system inspired by the spotlight and stage combined with an unusual and uplifting tone of voice. The rebrand brings the theatres together as a family of individuals, whilst maintaining the charm and character of each venue. The individual spotlight theatre monograms are each inspired directly from the theatres themselves, celebrating the unique architectural features and styling of each theatre – a further homage to Andrew Lloyd Webber's passion for art and architecture.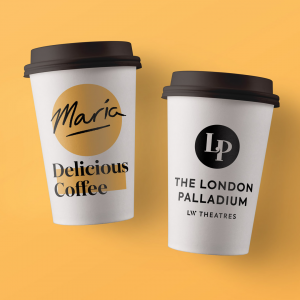 Everything has been considered holistically from the design of the website to the staff uniforms, from the show-reel to signage, from the VIP experience to partner and producer partnerships – to ensure that audiences get a seamless experience across the complete experience and when they go from one theatre to the next.
As part of the project, Elmwood was also commissioned to support LW Theatres realise its £46million redevelopment plan for Theatre Royal Drury Lane. As part of this ambitious project, LW Theatres aims to turn Theatre Royal Drury Lane into a flagship destination venue. Elmwood has created the brand and marketing strategy for the redevelopment plan.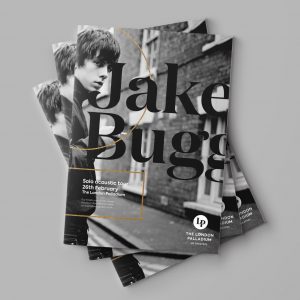 Jules Arnott, Director of Marketing and Communications Director said: "We live for the magic of live theatre. The rebrand of our family of theatres, built on their unique individual characters, is an important step in helping us achieve our ambition to become the most successful group of theatres around the world. It underscores our determination to make LW Theatres a stage for the extraordinary. I am delighted with the work that Elmwood has done, focusing on every detail to make every time our audiences come to one of our theatres an unforgettable experience."
Managing Director, Rebecca Kane Burton said: "The change will help the theatre company communicate directly and more effectively with a wider public and the business world. Working with Elmwood has been a real pleasure. From the first moment, they blew us away with their creative approach. And we were not disappointed when it came to delivering the project."
Source: Elmwood