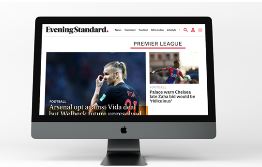 On the eve of the new Premier League football season the Evening Standard announces a major investment in its online sports team. With just a few hours before the close of the transfer window, standard.co.uk announced some significant new signings of its own.
Seven new faces join the team – doubling the current squad – with three new full-time sports journalists being posted in major football cities outside London for the first time – Manchester, Liverpool and Madrid. This is one of a series of investments the Evening Standard is making to grow its presence nationally and internationally.
James Robson has covered Manchester City and Manchester United for the past 11 years and is a well-respected face on the north-west football scene.
David Lynch is a leading authority on Merseyside who previously worked on Liverpool Football Club's own website.
Ben Hayward has more than 15 years' experience covering football in Spain, including eight years in Barcelona.
Four other signings in London will ensure an enhanced service of live match coverage, breaking news and fan interaction around the clock. Visitors to the site will enjoy even more live Premier League action as well as a brand new package of La Liga coverage.
The expansion comes off the back of a hugely successful World Cup for standard.co.uk which attracted an audience of almost 5 million.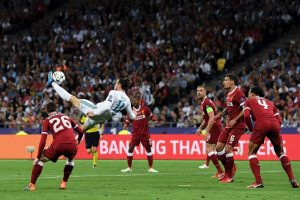 The site is also introducing new features to its coverage, including longer build-ups to games, regular push notification updates, and increased video coverage on site and across social platforms.
For the first time, commercial partners can advertise within live match coverage, using in-stream targeted ads in this highly sought after premium environment. These blogs achieve an average dwell time of two-and-a-half minutes, above the industry norm, allowing brands to connect to these highly engaged fans. Those consuming sports content on standard.co.uk are 72% ABC1 compared to 59% ABC1 for the average sports reader, making them an attractive group for brands to reach.
Richard Parry, Digital Sports Editor at the Evening Standard, said: "We are very excited to be starting the new season with a bigger team and dedicated reporters in three new football-mad cities. Our aim is to take the very best of an established and trusted brand and extend it to our ever-growing national and international audience."
Source: Evening Standard