Procter & Gamble-owned Tide, in partnership with Saatchi & Saatchi New York, hijacked every stain free ad furthering its history of ground breaking Super Bowl efforts.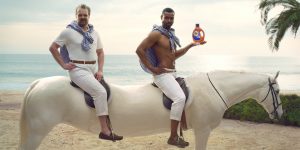 While other brands, like Old Spice and Mr. Clean, showed up throughout the game, it was all part of Tide's master plan, because no matter which "product" was being advertised, the people singing (and dancing) its praises were wearing the cleanest and freshest clothes imaginable, leading viewers to only one conclusion: every ad is a Tide ad.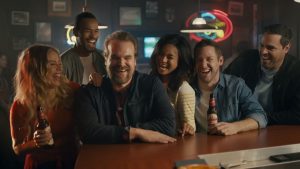 To let the audience know what they were up to, Tide partnered with actor David Harbour, who starred in a :45 spot which aired during the first quarter of the game. Harbour acted out a variety of generic ads for automobiles, beer, perfume, etc. before asking a simple and obvious question: so does this make every Super Bowl ad a Tide ad?
David Harbour returned 6 more times throughout the game to remind America that Tide was responsible for all the joy, laughter, tears and remarkably clean clothes they were enjoying during the commercial breaks.
Leading up to the game, Tide released a series of video shorts starring Harbour alongside NFL Hall of Famer—and last year's Tide Super Bowl ad star—Terry Bradshaw. The hilarious videos served as a continuation of last year's #BradshawStain Super Bowl ad, and playfully teased that a "cleaner clean is coming."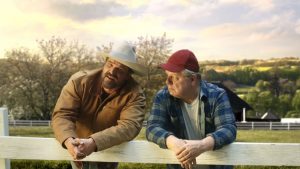 "The Super Bowl is a moment where people are not only engaged in the game, but with the ads, so this year we sought to play into the commercials in a bigger, more creative way," said Javier Campopiano, Chief Creative Officer of Saatchi & Saatchi New York. "Piggybacking off of last year, we've employed similar tactics in bridging our idea and the event and connecting viewers in a relevant and creative way. Clean clothes are obviously the hallmark of Tide, we used this concept to integrate a campaign that pushes the boundaries of advertising within the Super Bowl, while still remaining true to our devoted audience."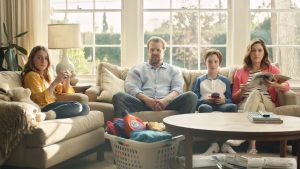 North America P&G Fabric Care Brand Director, Vedran Miletic explained: "We have a long history of partnering with the NFL and activating behind the Super Bowl including "Talking Stain" (2008), "Miracle Stain" (2013), and last years' "Bradshaw Stain". Super Bowl continues to be a place where we can push the boundaries on new and creative ways to interact with our consumers and bring our brand to life. This year's Tide campaign was no exception, and we decided to pivot from stains through a very creative transformation of our core brand promise to "If it's clean, it's got to be Tide". We felt this brought to life what it really means to be Tide, America's #1 detergent. This enabled us to point out where you can see Tide's clean in unexpected places throughout the game through the program."
Source: Saatchi & Saatchi New York