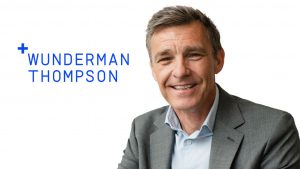 Wunderman Thompson, a WPP company, announced that Ewen Sturgeon has been appointed CEO of Europe and South Africa, effective 7 May. He will be based in London and will report to Global CEO Mel Edwards.
In this role, Ewen will oversee the strategic growth of the business and operations across the European and South African regions. Ewen is a renowned industry leader with a proven track record of driving innovation and growth across multiple client sectors, including commerce, creativity, data and technology.
Prior to joining Wunderman Thompson, Ewen was Chief Operating Officer of Publicis.Sapient for their EMEA region, where he helped lead the integration of DigitasLBi, SapientRazorfish and Sapient Consulting Assets across Europe to create the world's largest digital marketing agency.
Before that, he was CEO of DigitasLBi International for over four years, where he helped grow the European business to double digits. While CEO of DigitasLBi International, he also developed the first Digital Centre of Innovation for AstraZeneca, bringing together nearly 100 experts to develop innovative products and offerings.
Mel Edwards, Global CEO, Wunderman Thompson, said: "I've been a massive admirer of Ewen's for some time now. He is a well-respected entrepreneur and innovative leader with a brilliant history of leveraging breakthrough creativity, data and emerging technology to inspire growth for clients and partners. His experience of bringing together pioneering businesses to create something new and unique is why he is perfect to lead our European region. We are beyond thrilled to have Ewen join the Wunderman Thompson family."
On being appointed, Ewen Sturgeon added: "I've said before that 'going forward, the ownership of actionable data and the strategic, organizational, technical and cultural chops to leverage this as a competitive advantage, will be central to the success of any brand.' Wunderman Thompson has everything a modern agency needs and more. They are doing things differently in today's ever-changing market, and I was impressed by their approach to business growth and ability to help clients' future proof the way they engage with customers. Wunderman Thompson's offerings is the reason I am returning to agency life and couldn't be more excited for this journey."
Ewen started his impressive career in 1992 by launching one of the first Internet agencies, pres.co, which later became Wheel and was recognized as one of the UK's leading digital agencies and, in 2005, was acquired by LBi.
As CEO of EMEA and APAC regions at LBi, Ewen played a crucial role in its growth and acquisition by Publicis Groupe in 2013. He has also served as non-executive director and counsellor to a number of innovative organizations, including Bulbshare and Guild.
As CEO of Europe and South Africa, Ewen will oversee 6,500 employees across 76 offices.
Source: Wunderman Thompson